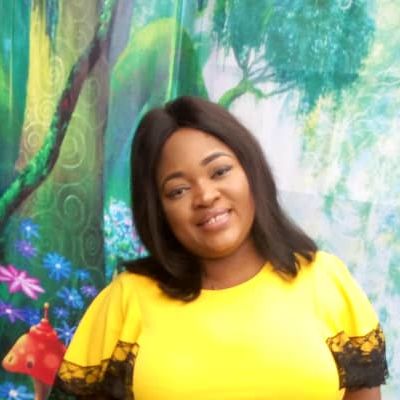 Augusta C.
English Language Tutor
Subjects Augusta C. also teaches
Phonics is a method of classroom reading instruction centered around the alphabet and its corresponding sounds. It is the combination of phonemic awareness and letter recognition. Phonemic awareness is the ability to hear, produce and manipulate the individual sounds in words.
These skills are taught to a child before the child actually begins to read as the ability to recognize letter and sounds are of utmost importance in the pre-reading stage of Children.
My approach to tutoring is to help my students learn each letter by attaching a corresponding sound to it, this builds up their vocabulary and their spelling pattern because if you recognize the sound that was pronounced it makes the spelling of words become easy. and it also helps them to sound out unfamiliar words that they might encounter.
As the lessons progress the results of phonics would also improve the child's fluency of words and the ability to comprehend and read with smoothness and expression. As the mastery of phonics has a direct impact on the fluency and comprehension level of the child.
Augusta C. also teaches English Language Tutor
About
I have 7 years of experience teaching students in the primary section as I have been able to tutor children that have had difficulties in learning and have helped them to overcome their fears and find learning interesting.
I work closely with each child to determine the ways in which they learn best, their interests, strengths and weaknesses, and feed this back into my tutoring methods, creating a tailor-made learning experience.
My methods are, of course, also informed by a thorough understanding of assessment requirements and criteria both for school entrance examinations and public examinations. I believe that a positive and confident attitude towards the academic subject being studied can be hugely beneficial in terms of results, and I try to engender this by providing a supportive yet challenging relationship and environment for study.
I think the most important quality in any tutor is patience. My first step is to perform an assessment of the student; this, along with a comparison of the student's academic goals, forms the basis of our lesson plan. I listen closely to the family's goals in order to tailor my approach specifically to that student.
I thoroughly enjoy tutoring each of the subjects I teach, and hope that I can transmit my enthusiasm and energy to my pupils.
Education
B.Sc Political Science

Sep 2008 - Nov 2012

Anambra state university Uli
Experience
Class Manager

Oct 2016 - Present

Gracity schools

I manage the class activities. Create lesson plans and teach those plans to the entire class. Track pupils progress and present the information to the parents. Work with school management to prepare pupils for standardized test and examination.