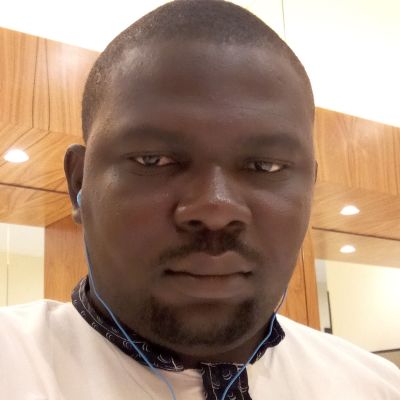 Awotunde A.
About
My name is Awotunde, I am a graduate of History and International Relations from the Obafemi Awolowo University Ile-Ife. I can function in any capacity, but i am at my best when teaching History and Government because that is what I enjoy doing.
I find that the most important feature of tutoring is the ability to adapt to the specific needs of the child. The range of students I've worked with has proved to me that no child is incapable of learning and understanding something, as long as they are given the right environment, and I strongly believe that a personal tutor can provide that.
Getting to spending time with the student individually means I can get to know their unique personality and learning strategies, and use that to turn exam content, application processes, or classroom goals into something familiar and approachable. I also aim to engage as much as possible with the natural interests of student, and seek diverse and inspiring methods of teaching - a freedom that tutoring can indulge much more effectively than a school teacher.
I am extremely passionate about the subjects I teach and try to extend this passion and enthusiasm to my students to help them gain the confidence they want and need to tackle their exams successfully. I hope to challenge and stimulate them in a way that gets them to think critically about the subject and thereby learn transferrable skills that are not merely limited to an exam or test, but which will also be applicable in other areas of their lives.
I am someone who thinks and writes best with pen and paper. The hands-on approach to learning is one of the most effective ways to tackle a subject and to really get to grips with it.
Education
BA History and International Studies




Feb 2012 - Mar 2016

Obafemi Awolowo University
Experience
Primary class home tutor




May 2018 - Nov 2018

Private Home tutor

Teach student topics before doing it in class. Revisit when doing it in class Test ability after treating a topic Mark and give assignment.

Civic Education Teacher




May 2016 - Dec 2016

Calvary Heritage Int'l School

Write lesson note of work giving to pupils. Prepare lesson plan. Filling of weekly subject dairy. Marking of pupils daily attendant. Teaching the student base on the topics outlined in the dairy. Examining the student base on what they've been taught. Marking and recording. Coordination of the pupils. Effective class management. Doing any other assignment giving by the head teacher or the supervisor

Government Teacher




Jul 2013 - Dec 2013

Mercy Int'l School

Write lesson note of work giving to pupils. Prepare lesson plan. Filling of weekly subject dairy. Marking of pupils daily attendant. Teaching the student base on the topics outlined in the dairy. Examining the student base on what they've been taught. Marking and recording. Coordination of the pupils. Effective class management. Doing any other assignment giving by the head teacher or the supervisor

Admin Officer




Apr 2017 - May 2018

Kebbi State History Bureau

Manage office supplies stock and place orders Prepare regular reports on expenses and office budgets Maintain and update company databases Organize a filing system for important and confidential company documents Answer queries by employees and clients Update office policies as needed Maintain a company calendar and schedule appointments

Basic 4 Teacher




Sep 2010 - Dec 2011

Jane Heritage Nursery and Primary School

Write lesson note of work giving to pupils. Prepare lesson plan. Filling of weekly subject dairy. Marking of pupils daily attendant. Teaching the student base on the topics outlined in the dairy. Examining the student base on what they've been taught. Marking and recording. Coordination of the pupils. Effective class management. Doing any other assignment giving by the head teacher or the supervisor