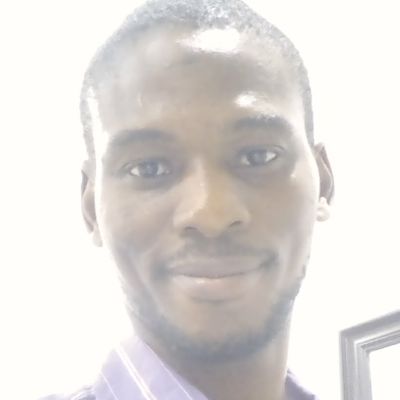 Ayoola O.
Senior Secondary Economics Tutor
Patient Economics Tutor
I understand that the subjects I teach may be considered dry and boring to some, but I am passionate about these topics and that shows in my lessons. I strongly and wholeheartedly believe that with the right teaching methods, anybody can be engaged and enjoy learning Economics. I know how to combine the theory with real-life examples. I also make Economics understandable by using simple language and tangible examples.
About
My name is Ayoola, I am a graduate of Business Administration from Babcock University. For the past two years i have taught students Mathematics, Business Studies, Accounting and Economics.I am a conscientious and meticulous professional who believe we are defined by the value we hold and offer, helping us to create a community of possibilities for progressive advancement.
I am a business management professional looking to help build up the innovative, creative, inventive and limitless imaginative dynamics of the young Nigerian minds by providing the best scholarstic guide possible.
Teaching has been the most rewarding experience; it allows me to impart some of my love for learning and gives me the satisfaction of helping and guiding a pupil to discover their own abilities and the confidence to do the work.
I treat my students as individuals - that is, I don't patronise them as I find that having a good relationship and enjoying our time together helps the work process and builds confidence. I like to discuss a subject beyond the set syllabus and imbue my pupil with the desire to discover further. The syllabus can be dull and confining - I believe it is important to show how much more there is out there to learn and enjoy.
My detailed knowledge in my expert subjects, when combined with the relationship I build with the student, allows me to go into details beyond the syllabus if I can tell that the student is wanting more or needs to be pushed. But, I can also recognise when a student is struggling with a particular concept and then approach it from a new angle to help their understanding.
Education
B.Sc Business Administration




Aug 2009 - Jun 2013

Babcock University
Experience
Mathematics, Business Studies, Accounting and Economics Tutor




Apr 2017 - Present

Tutor Prepclass ng Ltd

I work with my students to put their subjects into new contexts to make the subject really click for them. I especially enjoy working with students who feel less confident in their abilities because one-on-one tutoring allows you to get to the crux of their issues and find effective ways to explain the difficult concepts. Throughout my education, stepping away from traditional learning techniques helped me use my time more effectively, I believe that varying methods makes ideas stick. I like to use quizzes, videos and other resources to keep lessons varied and engaging.