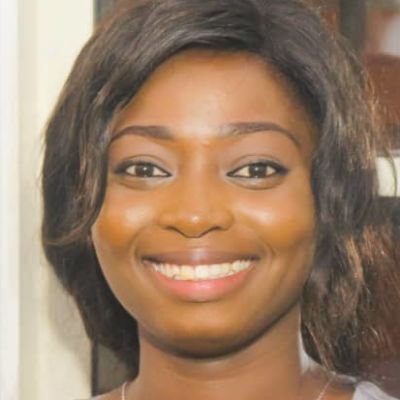 Bakare T.
Phonics Tutor
Passionate Phonics Tutor
Phonics is a branch of linguistics where the sounds and physical properties of human speech sounds are studied. Phonics reading is highly essential in every child education.
I believe teaching children phonics will help them in many ways in life. In the first instance, phonics reading is very important in helping children to learn how to spell words. It will be impossible for a person to spell any word correctly if the person is not able to recognize the sounds of the letters used in forming the words. When a child is taught phonics, the child will be able to recognize sounds in words and will be able to spell them correctly.
In my years of experience as a teacher, I have realized that children have problem in reading because they are not able to recognize the sounds of the letters of the alphabet in the words they read. Phonics reading will help children to recognize and associate sounds of the letters of the alphabet in the word they read. This will help them to improve in their reading skills and efficiency. In other words, it will be difficult for a child to improve in his reading skills if the teaching of phonics is removed from their curriculum.
Phonics reading helps also to increase a child's fluency in reading. Fluency in this context is not limited to reading fast. It also means reading text accurately. When a child is taught phonics properly, the child will find reading easy. The child will not only read accurately but also quickly. Reading quick and correctly is another benefit of phonics reading.
Phonics reading is also necessary for the improvement of a child's reading comprehension. It is impossible for somebody to understand a word that is not properly pronounced. When a child learns how to pronounce a word very well, the child will be able to comprehend what he or she reads. Reading comprehension is another benefit that can be derived from phonics reading. Phonics reading will also help a child in acquiring more vocabulary on daily basis. When a child is able to pronounce a word correctly, the child will be able to understand the word. Children normally use in their words that they understand in their daily speech.
Children have to develop more confidence in themselves before they begin to vocalize more. This begins the moment they realize that they can pronounce words correctly like older people. It is only through phonics reading that children will develop the ability to pronounce words very well. So, if you want your child to develop confidence and become more vocal in the future, you need to teach him or her phonics.
About
I am a passionate teacher with a particular interest in the English Language which often proves itself difficult for learners of the language. Over the years, I have gathered experience teaching this subject and it has equipped me not only with the technical know-how, but also the expertise to observe the peculiar needs of each tutee and work with them to improve the area where I observe them to be deficient.
My personal tutoring philosophy hinges on active learning. To this end, I aim to guide students in reaching solutions themselves rather than spoon-feeding them answers and ideas.
In my experience, this results in more profound understanding and far greater long-term learning and is well worth the initial extra effort in order to establish a solid fundamental grasp of the topic at hand.
This also allows for specific areas of difficulty to come to light so that they can be targeted directly in highly-tailored tutoring sessions which take the student's individual learning style and goals into account.
No two students are the same, and personalizing my tutoring approach accordingly proves to be far more successful and rewarding.
I also acquired my first and second degrees with a second class upper division (2.1) in English Literary Studies and English Language respectively.
Education
M.Eng English Language




Jan 2017 - Jan 2018

University of Lagos
BA English and Literary Studies




May 2010 - May 2014

Madonna University, Okija
Experience
Teaching Supervision, Preparation of Lesson Notes, Private Lessons




Mar 2015 - Jan 2016

National Youth Service Corps

I coordinated Press club and debate groups, I documented Student Records and tool attendance as their English Language teacher

Subject Teacher (English Language)




Apr 2018 - Present

Babs Fafunwa Millenium Secondary School

I teach English Language to students in the senior secondary section. English Language comprises of different aspects. These aspects include: Reading, Comprehension, Creative/Essay Writing, Spelling, Phonics, Diction, Elocution, Lexis ad Structure and Literature. I endeavour to include all of this in my teaching process so my students are thoroughly grounded in the subject as it's our major language of communication in Nigeria. I teach my students with the aid of a lesson plan which I create in accordance with the school's approved curriculum. I make of materials made available to me by the school and materials I gather from my personal research. I am currently preparing the senior class for their SSCE examinations. I make use of past questions to revise and basically have knowledge of the way external examination questions are set.