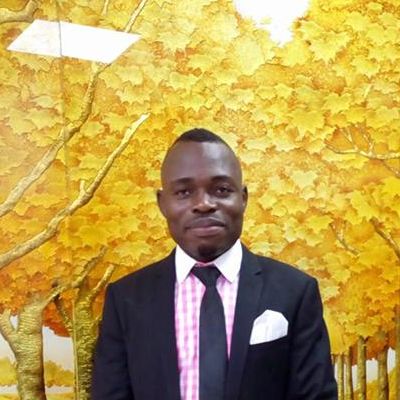 Balogun O.
Senior Secondary Economics Tutor
Passionate Economics Tutor
As an Economics tutor, I have always been able to connect with my students and I have the patience to work with them until the subject or skill is mastered. Learning is not a passive experience and I do expect a lot of work from my students. In return, my students can be confident that I have also given 100%.
About
My name is Balogun, I am a graduate of Economics from the University of Lagos. I teach Commerce, Economics and Accounting. I have been teaching for more than three years now and i have successfully prepared my students for internal and external examinations.
I believe that students of all abilities can benefit from tutoring tailored specifically to meet their needs. For some students the main priority will be imminent exams, with a focus on receiving a specific grade, while for others tutoring is a means through which they unlock their full potential and natural curiosity for a subject. I am proud to be able to cater to both types and all in between, tailoring my tutoring accordingly.
My teaching is therefore not just about scrupulous question-and-answer practice - my students benefit greatly from the time and stress management techniques that I developed while at Cambridge, and these can be just as, if not more, effective at improving grades as rigorous drilling in exam technique.
Having taught a wide range of abilities and personalities, I have developed a flexible approach to teaching that can be tailored to my students' needs. I always look forward to getting to know my students and discovering the learning style that suits them best.
Education
M.Sc Economics




Jan 2013 - Jul 2014

University of Benin
Experience
Internal Auditor




Oct 2016 - Present

Doyin Group of Companies

Internal Audit functions, financial matters, Economic and Financial Analysis

Sales Analyst and Internal Auditor




Mar 2015 - Oct 2016

Elkris Bio Health Foods Nig. Limited

Sales Analysis, Internal Audit Functions, Economic and financial analysis e.t.c.

Commerce, Economics and Accounting Tutor




Apr 2015 - Present

Tutor Prepclass ng Ltd

Mastery of Commerce, Economics and Accounting can be really rewarding but it requires ample opportunity for discussion if a student is to grasp the bigger picture. I have found that teaching a subject from the core concept and very basics, step by step through to the wider applications is best for ensuring a complete understanding. Creating bespoke lessons and learning materials for every student is also essential to provide optimal learning and students need to feel confident that they can ask any question they have. Many people learn in different ways, but I have found that there are many topics that students find easier to master outside the classroom, where there is space to think and ask questions.