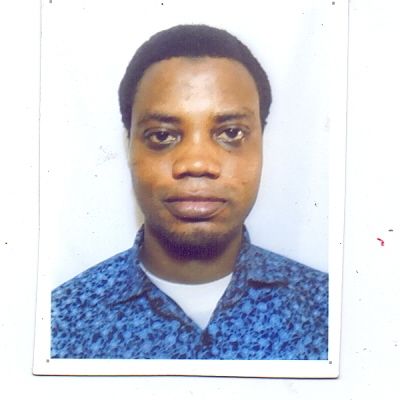 Titilayo B.
Principles of Accounting Tutor
Dedicated Accounting Tutor
I truly enjoy breaking down the basics and building on core accounting fundamentals. I believe the best way to learn is to incorporate what students are learning with what they already love. By using examples students can relate to, there is a greater chance for retention and success.
About
My name is Titilayo, I have a Diploma, a B.Sc and a Master's degree in Accounting and Finance from the Lagos State polytechnic and Lagos State University respectively. For the past six years, i have been teaching Accounting and Economics.
My responsibility as a tutor is not only to teach my students the necessary content, but also to arm them with all the necessary tools they will need to enjoy taking their learning far beyond our sessions.
The first tool, which can never be overstated, is a genuine interest in the subject! Once that interest is sparked it becomes much easier for students to motivate themselves, a skill which will help them extract as much joy as possible from all their future learning.
The second tool I aim to pass on to my students is perhaps a little more mundane but one that I believe to be equally as important; organisation. Not just in the practical sense of effective note taking and filing but also in relation to a students ability to organise their own thoughts.
A well organised mind is much more adept at problem solving because it grants students the ability to take a step back and see the bigger picture. I help my students to do this by talking often and in depth with them about problem solving in general and how we can apply the same techniques across a huge range of subjects and questions. It has often been said that education is less about learning facts by rote and more about training yourself to think about the world in a different (and hopefully more useful) way.
I am also a great advocate of allowing students to quantitatively track their own progress through results in mini-tests and exercises. I find that if a student can clearly see the progress that they have made so far, then the hurdles that they have yet to jump seem just that little bit more manageable.
Education
M.Sc Banking and Finance




Feb 2018 - Present

University of Lagos
B.Sc Banking and Finance




Sep 2008 - Present

Lagos State University
ND Banking and Finance




Oct 2006 - Sep 2008

Lagos State University
ND Banking and Finance




Oct 2004 - Sep 2006

Lagos State Polytechnic, Isolo
B.Tech Accountancy




Nov 2016 - Present

ICAN
Experience
teacher




Nov 2013 - Present

jeed trinity college

Teaching financial account, commerce, economics and mathematics

Accounting and Economics Tutor




Dec 2015 - Present

Tutor Prepclass ng Ltd

I assess the student's learning ability in the first class and then prepare an individual lesson plan. I break down problems for the student, to make him/her understand in an easy way. I work with the student to develop his/her analytical skills. I give assignment and test to assess his progress periodically.