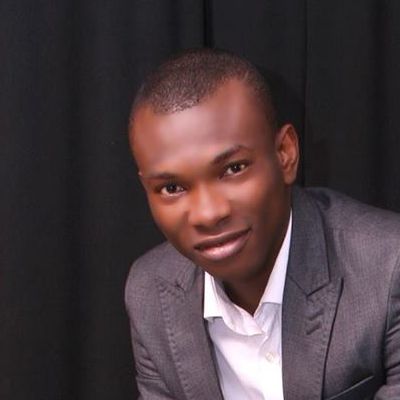 Caleb A.
Senior Secondary School Chemistry Tutor
Capable Chemistry Tutor
Organic Chemistry is notoriously a very difficult subject for young scientists as it is traditionally revered as heavy on memorization and excruciating in its complexity. It is also a very different style of chemistry compared to most others, in that it is much more qualitative than quantitative. As a tutor, I teach organizational techniques that simplify memorization tasks and emphasize thinking in the "big picture" to avoid getting bogged down in minutia. Students often come to discover that mastering just a handful of fundamental concepts can make learning large volumes of material fairly painless. In fact, the rules of chemistry are very simple. Once you master those rules, any problem, no matter how complicated, becomes trivial.
About
My name is Caleb, I am a Second Class Upper Division graduate of Industrial Chemistry from University of Benin (UNIBEN) with over 10years of teaching the sciences,majorly Chemistry,Physics,Basic Science and Mathematics. I love to teach as that is where my passion lies.I teach based on the students' learning pattern be it listening and reading,Visuals or Kinematics.
I derive pleasure in imparting people to be a part of their success as this is the best kind of investment.I also love to read books and meet new people.
I work with my students to put their subjects into new contexts to make the subject really click for them. I especially enjoy working with students who feel less confident in their abilities because one-on-one tutoring allows you to get to the crux of their issues and find effective ways to explain the difficult concepts.
Throughout my education, stepping away from traditional learning techniques helped me use my time more effectively, I believe that varying methods makes ideas stick. I like to use quizzes, videos and other resources to keep lessons varied and engaging.
Every student is different and I tailor sessions to find the approaches that work, as well as hopefully instilling some passion for their subject!
Education
B.Sc Chemistry




Apr 2010 - Mar 2014

University of Benin
Experience
Teacher




Sep 2015 - Present

Normandie College Surulere

Teaching the senior secondary students Chemistry and the junior secondary students basic science

Teacher




Sep 2008 - Mar 2010

Helifest College

Served as Chemistry Teacher for the senior secondary students and mathematics teacher for the junior secondary students

Home Lesson Tutor




Aug 2010 - Mar 2014

Self

Served as a home lesson tutor for one of my lecturer's children teaching mathematics,further mathematics,chemistry and physics

Chemistry, Physics, Basic Science and Mathematics Tutor




Apr 2015 - Present

Tutor Prepclass ng Ltd

I care a lot about students understanding the concepts they are learning, not just getting the right answers, and will spend as long as it takes to help them get there. Being a visual person myself, I am quick to use diagrams and visual aids to help students process things in a different way. Whenever I edit students' writing I make sure to explain why I've corrected or changed things, even down to the punctuation edits. I am happy to work with weaker students, as I am a very patient tutor.