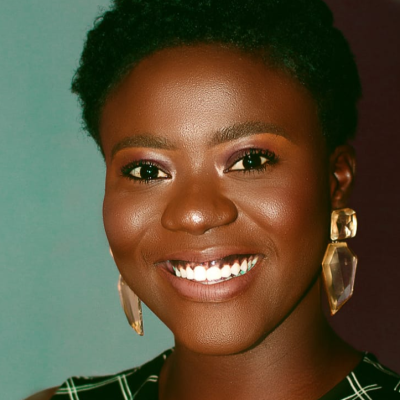 Chimamaka O.
Spanish Language Tutor
About
My name is Chimamaka. I am a graduate of French and international relations from Babcock University. My interest in learning and seeing other people do the same, has inspired me in the direction of tutoring.
I have a 3 years working experience as a full time teacher, in subjects such as French, History and most recently Mandarin. I have equally had private tutoring sessions for younger children and adults in French, Spanish and Mandarin.
As a writer, through my creative writing skills, i have helped students and pupils alike, harness their inner ability to write and express themselves.
My greatest asset is my sharp ability to learn languages and in the same vein teach my students to do same.
Education
BA French Language




Aug 2011 - Jun 2015

Babcock University
Experience
Assistant class teacher and assistant French teacher




Feb 2017 - Aug 2017

Education Plus International School

As an assistant class teacher, I taught pupils subjects such as general knowledge, history and geography. I was equally involved in the day to day organisation of the classroom. Also, as an assistant French teacher, I worked hand in hand with the head of the language department to ensure that the French language was well taught and spoken through out the school. I was equally a member of the language club, where we learnt languages such as Spanish and Mandarin.

Classroom teacher, language teacher, Creative writing and history teacher.




Sep 2017 - Present

Whitegrove British International school

Here at Whitegrove, I am the the class teacher for primary 3 where I oversee the day to day organisation of the classroom. As the language teacher of the school, I teach the French language across the school, from nursery school to the upper primary. I ensure that the school has a feel of the French language by speaking to my colleagues and pupils in the language also. I equally organise extra curricular activities that make language learning fun for my pupils. I take creative writing from the lower primary to the upper primary. In doing this, I help children express themselves in words and in following the rules, I equally prepare them for external exams. Due to my academic background, history is one of the subjects that come easy to me, and I make learning it fun for the children.

Spanish Teacher




Sep 2019 - Present

Royal Court Private School

As a Spanish teacher at Royal Court Private School, I incorporate audio and visual teaching aids to my teaching process to ensure that my students have a good command of the Spanish language both in writing and speaking.