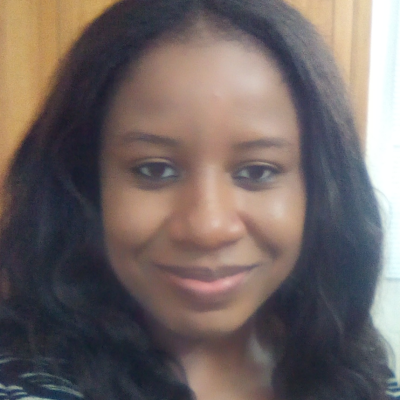 Chinelo E.
Mathematics Tutor
Competent Mathematics Tutor
Mathematics has evolved significantly over the past decade. I have found that pupils are now required to have a deeper understanding of why they are applying rules or processes in a mathematical context. Therefore I endeavour to part this knowledge on my pupils so that they can enjoy Maths and see it for what it is. I still find Maths fascinating, even to this day, and I love to share my enthusiasm for the subject. My primary focus is on exam style questions so that pupils become accustomed to problem solving and the language used in order to be more adequately prepared.
About
I am a graduate of Economics from Caritas University Enugu. I have four years of experience teaching Mathematics and Quantitative reasoning to Primary School Students and Economics to Secondary School Students. Professionally, I am a Business Analyst cutting across finance and operations department in quantitative oriented tasks.
It is a privilege to get to work with so many engaging and unique young people. It is my job to find an approach and structure to best facilitate each individual students growth. Sometimes a student needs a little help to catch up or at other times wants to drive on past their peers and excel. Perhaps there is a learning or behavioral problem, or perhaps there is no problem at all.
I think the first thing to do is: respect the student, to take them in and to listen to them. Then it is a simple case of giving them what they need. Maybe maths needs to be more fun, maybe the student needs the space and time to understand, maybe they need practice or maybe they just need some structure. I believe I am a good tutor because I have seen the impact I have had on results time and time again.
Education
B.Sc Economics




Oct 2008 - Dec 2012

Caritas University
Experience
Data Analyst




Jun 2016 - Present

Galooli Group

Increased project productivity and program efficiency, managing data compiling, analysis, and reporting for senior leadership. ● Reduce project lags by supporting internal teams and client activities on strategic data analysis. ● Conduct warranty analysis for material recovery/return and prepare hardware/materials requests based on RMS installation and SLA. ● Validate job done monthly considering SLA warranty clause. ● Track projects on telecom remote power monitoring site installation, pre-installation site surveys and site maintenance using Zoho ticketing system. ● Review reports and close tickets when escalated issues are resolved. ● Initiate job completion process and issue certificates for client's sign off. ● Validate job done by sub-contractors, investigate claims on job done and answer subcontractor inquiries including invoice explanations, payment methods, and non-technical product questions. ● Reviews and approves TSS-Technical Site Survey documents and ensure contractors comply with external reporting standards. ● Prepare status and progress reports on daily, weekly, monthly, and quarterly basis. ● Track and update spreadsheets on escalated sites incidences-community/security issues, and other challenges that might affect project delivery.

Mathematics, Quantitative Reasoning and Economics Tutor




Nov 2014 - Present

Tutor Prepclass ng Ltd

I approach each session with enthusiasm, energy and commitment. This is infectious, and one of my strengths is making learning fun and success palpable. I also believe in providing tactical approaches to improving learning and honing exam technique, and I am adept at gauging the needs of my student, being a highly flexible and intuitive teacher.