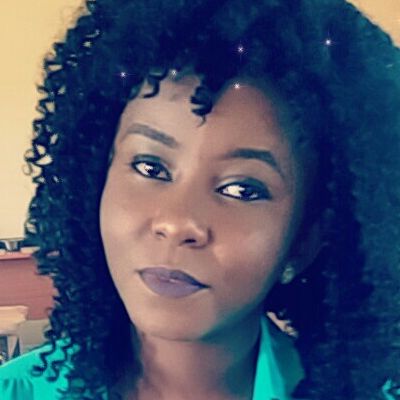 Gladys D.
Reading Tutor
Dedicated Nursery School Tutor
As a Nursery school teacher, teaching children to read is one of my greatest passions! Children learn best when multiple senses or areas of developments are included. That's why hands-on learning produces longer retention and more meaningful application. Once i make the child show interest in letters, i begin to utilize natural settings for identifying those letters, and begin implementing activities that incorporate as many senses as possible. To aid easy early reading, i introduce Alphabet crafts. This allows the child to learn the shape of a letter along with an association of the sound it makes all the while utilizing fine motor skills in the process of cutting, gluing, and creating! Playing games that involve gross motor skills (like tossing beanbags on the appropriate letter) are also wonderful ways to include movement and of course, songs and rhymes which every child loves
About
My name is Gladys, I am a graduate of International law and diplomacy from Babcock University.
For two (2) years now I have taught Nursery school children with great passion and dedication.
I am passionate about children receiving fully enriched education which develops their potentials and builds their confidence to achieve their dreams.
Through my lessons, I nurture each child's pride and confidence in his or her own abilities, regardless of the achievements of their peers.
I adopt interactive methods of learning which enables each child to create a new found appreciation of the subject and an enthusiastic approach to learning.
I strongly believe in the benefits of one to one tutoring as a means of instilling confidence and security for the child's own academic self-confidence. This the kids to work purely for themselves rather than in competition with others as is all too often encouraged in the classroom.
I am friendly and approachable. I know how to make learning fun because learning is easier when it is fun.
Education
B.Sc Political Science




Sep 2012 - Apr 2017

Babcock University
Experience
Civic Education




Jul 2017 - Mar 2018

Olufi Government Middle School

I taught my students Civic Education, i ensured they were good with their spellings, pronunciations and that yheir notes are always up to date by marking it weekly. I also imbibed in them to always read ahead if the teacher and come to school with their questions and Confusions, which will be sorted out together.

Passionate Nursery Tutor




Sep 2016 - Present

Nursery Tutor Prepclass ng Ltd

Contrary to what some people think that since i teach young children, i do not need a lesson plan, lesson planing for kids is actually very important. I always set goals before each class. For example if I am planning a lesson about dinosaurs. I begin by setting goals, or endpoints i would like to see my students reach when the lesson is over. The goal would be for students to count how many feet different dinosaurs use to walk. Embedded in this goal are two other understandings: students will have to learn how to count to four, and they will also learn that carnivorous dinosaurs walked on two feet, while herbivores walk on four. A mixture of skill-based goals, like counting, and content-based goals, like a fact about dinosaurs, is the best way to go. This keeps students engaged and helps them synthesize different kinds of knowledge.