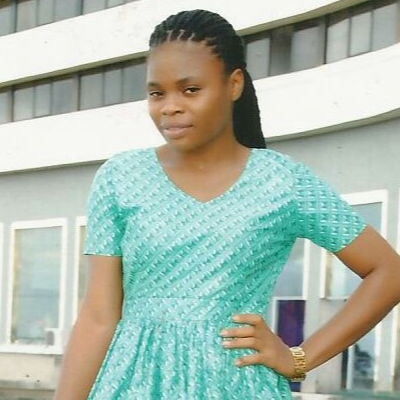 Chioma O.
Mathematics Tutor
Result Oriented Mathematics Teacher
I believe that my responsibility as a tutor is not only to teach my students the necessary content, but also to arm them with all the necessary tools they will need to enjoy taking their learning far beyond our sessions. The major tool I aim to pass on to my students is perhaps a little more mundane but one that I believe to be equally as important; organisation. Not just in the practical sense of effective note taking and filing but also in relation to a students ability to organize their own thoughts. A well organised mind is much more adept at problem solving because it grants students the ability to take a step back and see the bigger picture. I help my students to do this by talking often and in depth with them about problem solving in general and how we can apply the same techniques across a huge range of subjects and questions. It has often been said that education is less about learning facts by rote and more about training yourself to think about the world in a different (and hopefully more useful) way.
The last and perhaps the most important tool is confidence. Mathematics especially can be a hugely daunting subject to tackle, not least because reading a Mathematics question that you don't understand can be like trying to read a foreign language that you can't speak. However by teaching students to break problems down into smaller chunks we can turn a daunting mountain of a question into a series of manageable mole hills.
About
I believe education is the key to success for young students. As a teacher, I hope to motivate students in ascertaining their inner strengths and abilities and discovering what truly inspires them.
I aim to provide a stimulating learning environment that encourages students to trust their own opinions, while fostering confidence in order for students to realize their full potentials. Through my teaching experience thus far, I have found the method of facilitating rather than virtual to be a highly beneficial style of teaching.
My teaching philosophy is student-centered: my aim is always to create a supportive, friendly and exciting environment for learning to thrive. I respond dynamically to the needs of each student I teach, shaping my teaching style so that it best serves their personality and interests.
I am particularly keen on making my tutorials as practical as possible. Through learning how to formulate original ideas and express themselves clearly, my students are able to develop greater confidence in themselves and gain a deeper sense of autonomy and initiative towards their school work.
Education
B.Sc Education




Jan 2012 - Nov 2016

federal university of agricuntur, makurdi
Experience
Classroom Teacher




Sep 2018 - Present

Bellevue Elementary school

Plan and deliver lessons according to the lesson plan which is usually prepared in line with the school's approved curriculum. I also evaluate level of assimilation of my students by engaging them with tests, classroom activities. I liaise with the school management and other teachers to help us ascertain how best we can harness the abilities of these children effectively. I also engage in them in co-curricula activities. This is to ensure they are not bored of lessons. I teach them Numeracy, Literacy, Mathematics, English language, Social Studies and Sciences, etc. I make sure to use the different materials (hard copy and soft copy text books made available by the school and my own personal research.

Classroom Teacher




Jun 2017 - Apr 2018

Rehoboth Nursery and Primary School

I taught students in the primary section and I did this with the aid of a detailed lesson plan. I taught Mathematics, English Language, Science, Social Studies, etc to them. I made use of various materials made available to me by the school. I also carried out my online research to help me perform better in my teaching process.