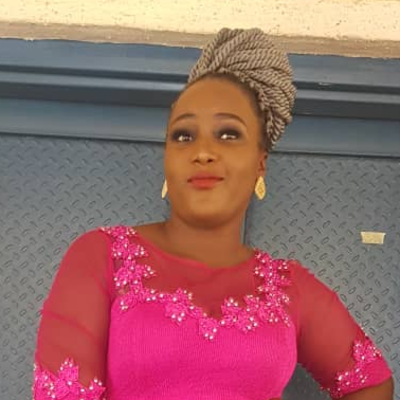 Chisom E.
Verbal Reasoning Tutor
About
For me, it is vital that pupils gain a comprehensive understanding of how to decipher examinations and the way they are marked and it is equally important for the student to feel confident, calm and capable when under exam conditions.
As an educator, I am hugely enthusiastic about all my subjects and believe it is vital to create a supportive, enjoyable and productive learning environment for students. My approach to tutoring is always to tackle fundamentals first, with the aim of developing confidence and basic skills. I have a friendly and approachable style to my teaching, as I feel a key aim of private tuition v.s. classroom teaching is a more relaxed environment in which the student should feel empowered to ask as many questions as they need and approach lessons as a discussion not a lecture.
Hence, I try to be supportive and constructive when teaching, offering my students well prepared and structured sessions that are engaging, fun and productive. I work meticulously to ensure that the required skills are taught in an effective and memorable way, which will, in turn, make the student better at the subject that is being taught.
Education
BA History and International Studies




Oct 2012 - Jul 2016

Renaissance University
Experience
Class Teacher




Feb 2016 - Sep 2017

Metro International School

I assessed my students to discover their strengths and weaknesses I adapt my lesson plans to suit the tutees learning style I ensure that the recommended curriculum is being used whilst teaching my students I assign homework, tasks after lessons have been completed I conduct revision of lessons before examination or tests begin.

Enthusiastic Tutor




Aug 2018 - Present

Prepclass Home Tutors

At the beginning of each session, I have a discussion with my student/the parent of the student, the essence of this is to help me know the areas of strength and weakness of the child. From there, I create a personalized plan to suit the learning needs and style of the student. I would conduct periodic drills/assessments on the child to enable me know how afr we're progressing on each topic taught.

Marketing




Jan 2019 - Present

Ethel ventures

I am a field marketer for Ethel Ventures and we sell stationaries like laptops, desktops, printers, CCTV cameras, etc, and also consumables for electronics like ink toners, ink cartridges, papers etc. My job is to go to schools, hotels, banks, companies ( whether public or privates) to create awareness like speaking one on one with the managers, principals, Directors. Telling them about our company, the product we sell and the benefits they get working with us and handing them a card to contact us if need be. And to my knowledge I had a good and fluent communication and I listened and also got vital informations from my clients, thereby knowing my client what they usually need and how there payment system go and also working together to achieve a great understanding. I stood as a front man for the company thereby portraying the good and excellent image of the company.

Literacy Teacher




Jan 2017 - Present

Starville school

I am the literacy teacher for Year 5 and I teach them every arms of English such as, comprehension, phonics and reading, vocabulary and spelling, creative writing, use of words. In this arms every thing about Englosh is been taught. Such as the kids knowing how to read and being able to write in their reading diary, write in Nelson handwriting, spelling words and being able to be creative thereby writing of fables, dialogue story(playscript) etc As this class happens to be a certificate class it is a very sensitive time for the kids, so I put in my whole effort in teaching them.