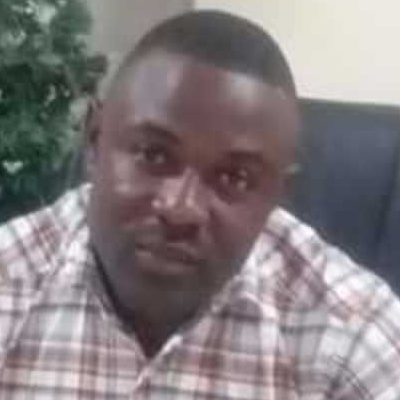 Christian U.
Senior Secondary School Agricultural Science Tutor
Experienced Agricultural Science Tutor
I am passionate about Agricultural Science, and I aim at making students share that passion. My teaching is not limited to transferring textbook knowledge, but rather includes many recent supplementary readings from academic journals so students can explore topics in more detail. I actively seek feedback from students to improve my teaching and to check whether students have mastered the concepts discussed in the lectures. I support my teaching with downloadable PowerPoint slides, videos, computer-based simulations, handouts, supplemental readings and links to relevant web resources. My goal as an educator is to be a role model. I want to cultivate open minds, the knowledge and ability to look at the world critically, and students' belief in their capacity to make positive contributions to society
About
My name is Christian, I hold a BSC in Business Administration and Management from Anambra State University, Uli. I have won several recognition and called up for service by recognized Federal Government Youth Enterprise Project in Education.
I have over Five (5) years teaching experience, teaching Secondary School Students Economics, Commerce, Agricultural Science and History.
My method of teaching varies with each student I work with. However, in the first stages I believe it is essential to ascertain the immediate needs of the student and discover where they think my help is most required. Once established, I encourage them to be as honest as possible throughout the teaching process by meeting them on their level, supporting an atmosphere of vocal and written exploration, and above all, inspiring them to learn and be confident in their learning.
I prefer active learning rather than lecturing students, for example, getting them to teach me something they have just learnt or playing games to assist with learning strategies. I believe this helps the students' learning, and I tailor these practices to the students, their needs and their abilities.
Education
B.Sc Business Administration




Jul 2005 - Aug 2009

Chukwuemeka Odumegwu Ojukwu University
Experience
Commerce teacher




Feb 2010 - Dec 2014

OXBRIDGE ACADEMY

Class teacher

Efficient History, Commerce, Economics and Agricultural Science Tutor




Mar 2017 - Present

Efficient Tutor Prepclass ng Ltd

I design my tutoring sessions based on what the students need and want to learn. I take the time to assess the skills and content they need, assess the materials that are available to ascertain which fits best with the ways they learn, and calibrate accordingly. Every session is not only an opportunity to learn but to modify my approach until it as smooth and effective as possible. I actively listen and modulate instruction based on my students.