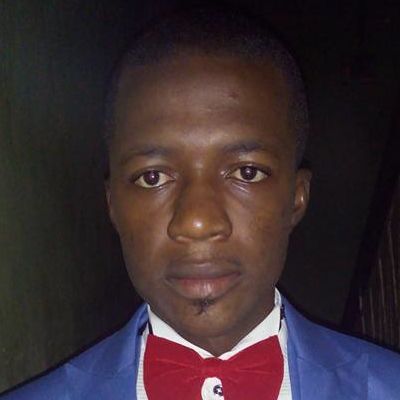 Christopher O.
Home tutor in Ibeju-Lekki, Lagos
Professional English Language Teacher
I am very keen to help students learn and revise in an active way with a friendly and patient approach. Taking the time to work through complex concepts is so important to facilitate understanding and active teaching methods such as diagrams and practice questions are essential.
Levels Taught: Lower Primary, Upper Primary, Junior Secondary
About

STUDENT
FAVORITE
Prepclass Tutor Since: April 2016
My approach to tutoring starts with the individual needs of the student as my teaching style is flexible and thorough. I believe every student is different and they all require a nuanced approach to enable them to make the most progress possible.
The essential aspect of my tutoring is to build and maintain confidence in every area of learning , as I believe that there is nothing that someone cannot do at any level if they believe they can.
I have embraced 'learning' as a process to be developed, understood and enjoyed and I ensure that my tuition is designed not just to bolster my tutees' techniques and understanding, but also to increase their confidence, interest, and ability to enjoy the subject. Observing my tutees' success and their growth in confidence makes me very happy.
Subject Teacher

Apr 2016 - Jul 2016

Ebenezer College

I taught Mathematics to students in SS1-3 and I also taught Introduction to Technology to students in JSS1-3. I prepared the JSS3 and SS3 classes for their Junior and Senior WAEC respectively. I prepared them using past questions and I issued mock examinations to challenge them.

Subject Teacher (Mathematics and Physics)

Apr 2013 - Dec 2013

Born Grace College

I taught Mathematics to students in JSS1-3 and I also taught Physics to students in SS1 and 2. I taught them using a thoroughly detailed lesson plan which is created on a weekly basis. The lesson plan is usually created in line with the school's approved curriculum. I issued assignments and impromptu tests to the students to enable me measure the extent to which they were able to understand the topic taught to them. I made use of past question papers to also give them ideas of how external examination questions are set. I also prepared the Physics class for practicals.
B.ENG Chemical Engineering

Mar 2008 - Nov 2012

Ahmadu Bello University