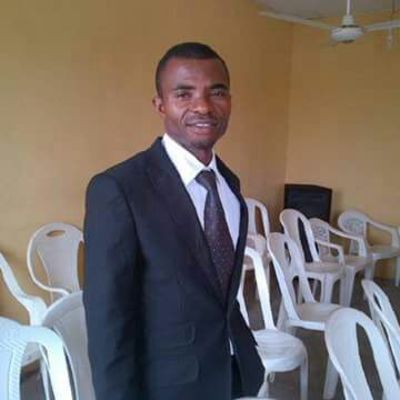 Chuks O.
Verbal Reasoning Tutor
Highly proficient in teaching this subject
Helping students learn more efficiently is extremely important, as it allows them to have a good work-life balance. When this doesn't exist students can start to resent their studies, which is a huge barrier to learning. It also helps in the run-up to exams, when time is scarce and prioritizing becomes a vital part of success.
About
I am a professional educationist with about 14 years of teaching experience. I have taught students in primary and secondary level.
My approach varies hugely depending on the child I am tutoring. However I think something which unifies it across the range of ages and abilities is that I always try to break down what seem like huge, daunting subjects or assignments into smaller, manageable, non-scary, fun tasks. I work closely with each child to determine the ways in which they learn best, their interests, strengths and weaknesses, and feed this back into my tutoring methods, creating a tailor-made learning experience. My methods are, of course, also informed by a thorough understanding of assessment requirements and criteria both for school entrance examinations and public examinations. I believe that a positive and confident attitude towards the academic subject being studied can be hugely beneficial in terms of results, and I try to engender this by providing a supportive yet challenging relationship and environment for study. I thoroughly enjoy tutoring each of the subjects I teach, and hope that I can transmit my enthusiasm and energy to my pupils.
Education
B.Tech Integrated Science and Computer




Oct 2010 - Nov 2014

ADENIRAN OGUNSANYA COLLEGE OF EDUCATION
Experience
Class Teacher




Sep 2017 - Present

Harmony Springs College

I assessed my students to discover their strengths and weaknesses I adapt my lesson plans to suit the tutees learning style I ensure that the recommended curriculum is being used whilst teaching my students I assign homework, tasks after lessons have been completed I conduct revision of lessons before examination or tests begin.

Class Teacher




Apr 2015 - Feb 2017

Brimound Schools

I taught students in basic 5 Prepared the students for common entrance examinations Accessed the student to discover their strengths and weak-points Conducted revision and preparation tests before the examination begins

Head Teacher




May 2010 - Feb 2015

Tripple D Schools

I coordinated activities with the secondary arm of the school I conduct assessment tests for the students to discover their strengths and weaknesses I adapt my lesson plans to suit the tutees learning style I ensure that the recommended curriculum is being used whilst teaching my students I assign homeworks, tasks after lessons have been completed I conduct revision of lessons before examination or tests begin.

Head Teacher




Feb 2006 - May 2010

Enfield College

Worked with the Junior arm of the school