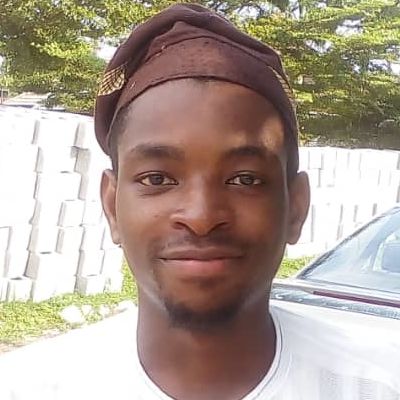 Damilare S.
Handwriting Improvement Tutor
Passionate Teacher
Improving children's penmanship, legibility, pencil grasp, and working on problem areas are all important things that need to be addressed—especially in the digital age when most of our written communication is done through texting on mobile devices or typing on a keyboard. Voice recognition software has even evolved to the point that commands can now be verbal—making even keystrokes obsolete!
Visual-motor skills, such as eye-hand coordination, are associated with academic achievement. Scientists have found that developing fine motor skills in early childhood can predict not only writing success, but better performance in reading and math in elementary school.
Children who can write quickly and legibly are more likely to demonstrate skills in expressing their thoughts through the written word. When kids struggle to write neatly and efficiently, they are often accused of being lazy, and this may affect their behavior and self-esteem.
About
My approach to tutoring is student-driven and question-based. 'Student-driven' means that each lesson is tailored to their own needs and concerns. We tackle the topics that they find most challenging and build confidence from there. 'Question-based' means that I always keep my students engaged and on their toes. They are an active participant in the lesson and enjoy rising to the challenge.
It is imperative to set clear goals with each individual tutee and over the course of the lessons, achieve these goals in a direct and rewarding manner. The methods used to reach these set incentives will change according to the situation and needs of the student. However, there are some central principles with my approach to tutoring that do not change. I seek to inspire confidence and motivation by drawing out enthusiasms of the subject to ensure on-going interest in the lessons. I also focus on building strong and trustworthy relationships with the students which in turn make for positive and successful lessons.
Education
B.Sc Education And Political Science




Sep 2011 - Dec 2015

University of Ibadan
Experience
Assistant News Producer




Nov 2016 - Oct 2017

Nigerian Television Agency

I assisted in the daily news production and research needed for news production

Sport News Reporter




Jan 2018 - Jul 2018

Aso Fm Radio 93.5

I report sport news, read and review sport happenings and assist in daily news production.

Trainee Preschool Teacher




May 2014 - Jun 2014

University of Ibadan Creche

I planned classroom activities that target the different areas of child development. I Carried out research on child psychology. I worked with children in groups or individually to cover the needs of each child. I Kept records of the children's progress. I Liaised with teachers on improved teaching procedures.

Passionate Home Tutor




Jul 2018 - Present

Prepclass Home Tutors

I have taught students across the various primary classes. Upon my initial meeting with a student, I make an assessment of their strengths and weaknesses and together we come up with an improvement plan - where the student commits to a focused and personalised learning plan. I aim to instill self-confidence and commitment in every student I teach as I believe these are the fundamental ingredients to academic success.

Subject Teacher (English Language and Mathematics)




Jul 2018 - Aug 2018

Government Secondary School

As a subject teacher, I taught English Language, and Mathematics to students in the secondary section. My approach to teaching them was based around the core skills that make up most of the examination questions a student will encounter. I looked at the student's reading comprehension, textual analysis, creative writing and essay technique. The broad applicability of these skills is what makes English Language tutoring so beneficial.
1 Review

Mrs Ann

Dec 2018

Did a great work with my Niece, competent tutor