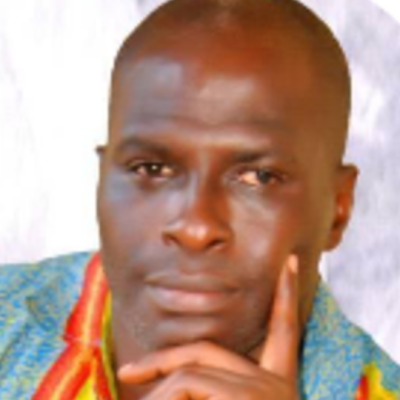 Daniel F.
English Language Tutor
Competent English Language
My tutoring approach seeks to identify a student's weakest areas as quickly as possible then work systematically to improve those areas. My first session with a student will involve a short diagnostic test that I can use to get a sense of where they're at. After this, our sessions will be di-vided into learning key concepts, applying them to rigorous test ques-tions under time pressure, and discussing and practising good exam techniques. The ultimate aim of my tutoring approach is to increase not only a student's ability but also their confidence going into a test; I have found that this plays a huge role in achieving good results. I also work to establish a positive, professional relationship with my student in order to build a supportive, comfortable working environment.
About
My name is Daniel, I major in English Language and have over 6 years of experience as a tutor teaching English Language.
As an experienced English tutor, I look for every opportunity to engage students with their work and ensure their potential is being fully realised. I believe there's no such thing as a stupid question, and teaching students to be comfortable in uncertainty is an integral part of properly learning a topic - very often, a tentative response will be on exactly the right path to the answer!
No two students are the same, and so an individualised approach tailored to each child's strengths and areas of focus is not a bonus in tutoring, but a necessity. Through this, alongside a detailed knowledge of the curriculum and exam specifications, I aim to fully equip each student with the confidence and know-how to not only achieve their goals, but crucially keep an eye on the 'bigger picture' and enjoy the learning experience!
One of the most important elements in successful learning is full engagement with a subject, and I always take time to get to know what a student enjoys and responds to; what they find interesting about it. I know from experience that when you enjoy something and feel interested in it, the work you put in is both less arduous and more satisfying, and you are far more likely to excel.
I listen carefully to students - I encourage them to do a lot of the talking - and I am good at gauging how they learn and absorb new information. I tailor my sessions to fit them and their learning styles


Education
B.Sc Accountancy




Aug 2000 - Dec 2004

University of Calabar
Experience
ENGLISH TEACHER




Sep 2016 - Aug 2018

NORTHFIELD COLLEGE, NURSERY AND PRIMARY SCHOOL

Apart from general teaching of English language in the school, I prepared the students for various inter school debate competitions, quiz competitions, and other national competitions like the Museum competition recently held in which Northfield College, Nursery and Primary school took the 1st position. I also prepare the students for junior WAEC, SSCE, NECO, JAMB examinations.

CLASS TEACHER




Sep 2015 - Jul 2016

CHRIS FAVOUR NURSERY AND PRIMARY SCHOOL, EBUTE METTA EAST, LAGOS

I taught all subjects in Primary 3. Taught outdoor sports

English Language Tutor




Aug 2015 - Present

Tutor Prepclass ng Ltd

I believe that best results are achieved when students are given the freedom to formulate their own opinions, before having these sensitively challenged. Asking testing questions is central to my approach in every lesson, and I aim to equip my tutees with an intellectual confidence that will serve them well in tricky exams and beyond. This approach also demands flexibility on behalf of the tutor and, as a result, I always make sure to tailor lessons and schemes of work according to the exact requirements of each student.

ENGLISH TEACHER




Sep 2018 - Present

ELITE CROP COLLEGE

I teach all aspect of English language in the school including phonetics, I prepare the students for various inter school debate competitions, I also prepare the students for both junior and Senior WAEC, SSCE, NECO, JAMB examinations.