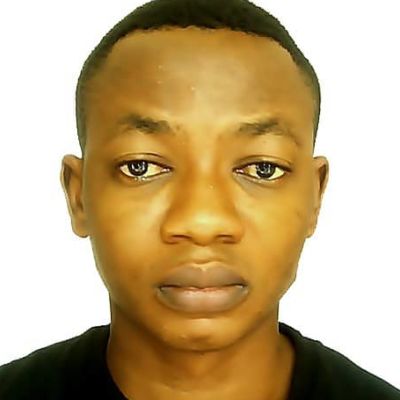 Daramola S.
Music Theory Tutor
About
I believe the key is to first get an understanding of a student's motivation, learning technique and interests, then plan and tailor classes carefully and accordingly. Situations and attitudes often change, however, so as a tutor it is also essential to be alert, empathetic and flexible to ensure the best results.
Hard work and dedication are also crucial to achieving your goal, and throughout my classes I look for ways to get students enthused and keen to put in the time, which will help them with independent study. It is only when I think they are working to the best of their ability that I am satisfied.
I strongly believe that no topic is beyond understanding. For me, it is of utmost importance to be able to explain the fundamentals of these topics in layman's terms so that anybody could understand them. I want the student to be so comfortable with a concept, that they themselves could easily explain it to their friends or family. It's only at this point that a student will feel comfortable answering questions in an exam setting.
My goal is to be able to give the student the confidence and the skills necessary to tackle exams in their subjects. I believe that it is important to track a student's progress with exercises and exam-style questions. When a student sees an improvement in their abilities, the confidence-boost they receive really demonstrates how valuable tutoring is.
I also have a certificate in Music Theory from MUSCON.
Education
B.Sc Chemistry




Sep 2005 - Aug 2010

Federal University of Agriculture, Abeokuta
B.Tech Chemical Engineering




Jul 2015 - Present

University of Lagos
Experience
Music Director and Instrumentalist (Keyboard)




May 2010 - Present

Holy Ghost Christian Centre

I play the keyboard and I am also the director of music for the youth church choir. I arrange songs for choir as well

Music Teacher




Feb 2014 - Sep 2015

Rare Pearls Garden School

I worked as a music teacher. I taught students both the theory and practical aspects of music. I taught them how to play the piano and the recorder. I composed a school anthem for the school, which is still being used till date. I taught the kids how to play the recorder and piano.

Assistant manager




Jan 2017 - Apr 2018

Nikamos International N/P School

I was in charge of coordinating all the daily school activities, evaluation of teachers' lesson notes to confirm they were teaching in line with school's approved curriculum. It was also my duty to ensure all staff and students are compliant with schools regulations. I introduced extra curricular activities, where the students have after school clubs like Jets Club, Literary and Debate club. I was in charge of the welfare of all staff. Ensured discipline among pupils, related with parents. I also introduced extra curricular activities like games, sports every Wednesday.

Subject Teacher (Mathematics)




May 2016 - Apr 2017

Lolly Kay Schools

I taught Mathematics to students in JSS2, SS2 and SS3. I taught them with the aid of a detailed lesson plan. I prepared the SS3 class for their WAEC, NECO and JAMB examinations. I issued tests, class activities and assignments to ascertain how much they were able to grasp the topic that was taught. I made use of past question papers to give them ideas of how external examination questions are set.