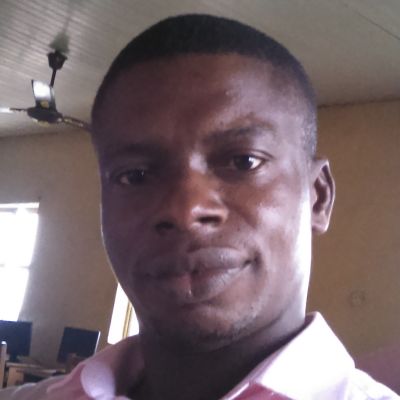 Dovene S.
Spanish Language Tutor
Experienced Spanish Tutor
If you are tired of studying Spanish and not being able to speak it, and if speaking Spanish is your goal, I will guide you and give you all necessary tools to achieve it. I will tailor every class to your level, beginner, intermediate or advanced and I will show you key words, expressions, how to build sentences, main differences between both languages and common mistakes. You will speak an average of new 200 sentences every class, and I will show you how with a few new words you can build numerous sentences. I am an expert in grammar, and my explanations are simplified and effective. I can proudly say that I have helped many of my students to become bilingual.
About
My name is Dovene, I am a BA (Hons) holder in English Linguistics and French language from the University of Lome.
I am an experienced French and Spanish Teacher and I have been teaching for 12 years, With my students able to speak and write French and Spanish within a short time, I can effectively train my students in cursive handwriting.
I am result oriented, motivated, ready to bolster my learners love for French language."L'impossible n'est pas Francais" (The impossible is not French) as France slogan is, l'impossible n'est pas Dovene.
I like to alternate when tutoring languages between natural conversation and grammar work. During the conversation phase I'll make subtle notes and help students develop their coping strategies to maximize their communicative ability with the vocabulary and grammar they know.
Then I'll use those notes to work on grammar with the student, expanding and reinforcing according to their ability and needs, before getting back to speaking. I am happy to work in whichever way the student prefers, such as if they would like coaching on the thought processes needed to pass a listening past paper, but in general this is the approach I like to use for language tutoring.
Education
BA English and French Language




Oct 2002 - Sep 2005

University of Lome
Experience
Experienced French and Spanish Tutor




Apr 2017 - Present

Tutor Prepclass ng Ltd

My approach to tutoring focuses on enabling students to improve their own work by assisting them to check for errors and self-correct. In addition to guiding students through answers, I think it is always useful to show students how to find great learning resources and how to use them, so that they may continue to work independently in the future. I also believe in working together with students to find which learning and revision methods work best for them, be it a repeated use of textbooks and practice worksheets, mnemonics or a more visual approach.