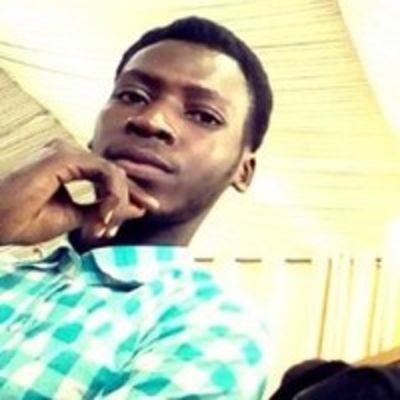 Edwin C.
English Language Tutor
Excellent English Language Teacher
Improving children's penmanship, legibility, pencil grasp, and working on problem areas are all important things that need to be addressed—especially in the digital age when most of our written communication is done through texting on mobile devices or typing on a keyboard. Voice recognition software has even evolved to the point that commands can now be verbal—making even keystrokes obsolete!
Visual-motor skills, such as eye-hand coordination, are associated with academic achievement. Scientists have found that developing fine motor skills in early childhood can predict not only writing success, but better performance in reading and math in elementary school.
Children who can write quickly and legibly are more likely to demonstrate skills in expressing their thoughts through the written word. When kids struggle to write neatly and efficiently, they are often accused of being lazy, and this may affect their behavior and self-esteem.
About
My name is Edwin, a Graduate of Marine Engineering from Niger Delta University, Wilberforce Island, Bayelsa State. I am a detail-oriented Professional Tutor who is committed to creating a classroom atmosphere that is stimulating and encouraging to students.
I have 7 years of experience teaching both Secondary School and University students in Further Math, English Language, General Math, Physics, Chemistry, Biology, Technical Drawing.
I currently live in Abuja and I have worked as both a full-time and part-time tutor in Lagos, Ogun and Rivers State respectively tutoring over 100 students who have passed various school exams; national and international exams excellently. I am an organized professional with proven experience preparing students for IELTS and I possess a strong track record in improving test scores and teaching effectively.
I am an active listener who is committed to helping students overcome academic challenges and reach personal goals.
Education
B.ENG Marine Engineering




Oct 2011 - Nov 2016

Niger Delta University
Experience
Trainer/Facilitator




Sep 2018 - Present

Joint Professionals Training and Support International (JPTS).

•Established and maintained a civil, productive and stimulating learning environment for participants. •Carried out timely sensitization to enlighten participants on the importance of Quality Assurance and Quality Control. •Evaluated participants performance through practical, tests and assignment based on areas thought •Prepared and provided data of participants based on assessment and sent report to head office for documentation.

Subject Teacher (English and Mathematics)




Sep 2014 - Oct 2018

Temperance College

Prepared lesson Students' lesson note according to the given curriculum Passionately Taught Students'English and Mathematics through practical demonstration Ensured students' understood the topic taught and provided room for questions Ensured students' lesson note were up to date Conducted test and examination to monitor students' level of understanding

Human Resource Officer




Apr 2019 - Present

Tongyi Ltd

• Participated in recruitment process by posting adverts, scheduling job interviews and assisting in selection process using Human Resource and Applicant Tracking software • Welcomed new employees to organization by orienting, preparing files, setting up work station and email address • Organized scheduled Human Resource meetings with the Human Resource department to access organizational development • Maintained employees confidence and protected operations by keeping human resource information confidential • Maintained Calendar of human resource management team, set appointments and arraigned meetings. • Maintained technical knowledge by attending human resource educational and employee labour laws workshops

Tutor




Jan 2019 - Present

Prepclass Home Tutors

Proficient in English Language, excellent in preparing student for national/international examination such as IELTS, SAT English and so much more

Tutor




Jan 2014 - Present

Private Tutoring

•Established and maintained a civil, productive and stimulating learning environment for learners •Evaluated participants performance through practical, tests and assignment based on areas thought