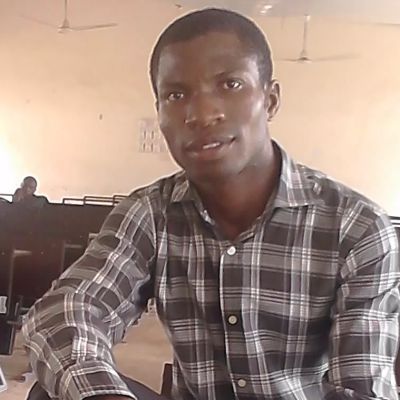 Egahi A.
Mathematics Tutor
Goal oriented. Result oriented!
So the structure, I am very open to how to structure the session; this is not because I am unorganized but because no two students are the same, everyone has different strengths and weaknesses, but also different preferred ways of learning, therefore I am happy to wait until we have the 15 min intro chat to make sure the structure works for you. At the end of each session we can decide what you need to be covered in the next session. By doing week by week plans it will not only ensure our sessions run in line with your schools teaching but ensures that we cover everything you want to.
About
My name is Egahi, I am a qualified Mathematics tutor.I am a graduate of Mathematics/Computer Science from College of Education Akangwa, Nasarawa and i love teaching children/students. I teach Primary, Junior Secondary and the Senior Secondary students Mathematics. My aim and goal in teaching is to bring mathematics to the understanding of the students and bring out the rules of understanding mathematics.
I believe learning is important for students, not only to pass their exams and gain qualifications, but also for personal development and career choices/adaptability. I encourage learning for understanding, I work with students to develop their critical-thinking skills, problem-solving skills, and problem-approach behaviors. I have passion for children and teaching. I demonstrate great ability to transform and extend knowledge.
Education
B.Tech Mathematics/Computer Science




Jan 2013 - Sep 2015

College of Education, Akwanga, Nasarawa State.
Experience
Class Teacher




Mar 2018 - Present

Divine Love Academic

Mathematics, computer and quantitative teacher in the primary.

Game Master and a class teacher




Sep 2015 - Aug 2016

Satellite Academy

Maths teacher and game master. Teaching primary 3,4 and 5. As a game master during my stay I initiated some new game, get sport T-shirt for teachers and organised a beautiful inter house competition for the school.