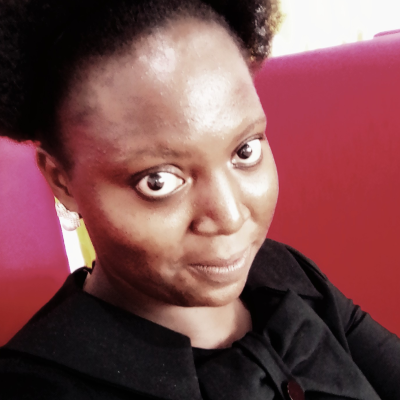 Elohor E.
Senior Secondary School Biology Tutor
Passionate Biology Tutor
My general curiоsity in Biоlоgy аnd nаture hаs аlwаys helped mоtivаte me in my studies аnd thrоugh tutоring, I inspire and trаnsfer my enthusiasm fоr science tо my students. My method of teaching greatly helps a student understand the subject and gives them the confidence needed to excel and succeed in their studies. The teaching sessions will be catered to the needs of the student focusing on any weakness. I ensure that teaching sessions are as individual, fun and interesting as possible.
About
My name is Elohor, I am a graduate of Biochemistry from the University of Port Harcourt.
I have over two (2) years teaching experience, teaching Primary School Students Science and teaching Secondary School Students Biology.
My teaching style is heavily dictated by my students. My first lesson is all about discovering what type of learner they are, We also talk about their interests and goals. This seemingly conversation often holds the key to motivating them towards success.
To my mind learning is always best done actively. I ask lots of questions and expect a good level of engagement during a session.
I also believe that at the heart of even the trickiest problems is a series of simple solutions. I aim to make those simple solutions clear and to help students to think clearly and effective for themselves.
Above all, learning doesn't happen very well if a student isn't engaged. I'm good at helping my students become interested in what they're studying and, even if it takes a little while, it's always worth it.
Education
B.Sc Biochemistry




Dec 2010 - May 2015

University of Port Harcourt
Experience
Class Teacher




Sep 2017 - Jan 2018

Jifandos Holychild Schools

I taught Basic Five students in most subjects including Maths, English and Science. I also was the teacher in charge of Junior Press Club.

Biology Teacher




Oct 2015 - Oct 2016

Army Day Secondary School

I taught Biology to senior secondary students and helped them prepare for their external examinations (UTME, WASSCE). I was also I'm charge of planning and conducting biology practicals.

Diligent Mathematics and Science Tutor




Jan 2017 - Present

Tutor Prepclass ng Ltd

As a teacher, the first thing i do before any class is to create a detailed lesson plan, detailing what is expected to be achieved for that class in a way that it maximizes the time frame allocated to the class. My class session is always engaging and this makes the student free with me to ask questions. At the end of each class, after I must have ensured that the goal for that day is achieved, I give out assignments. This keeps the student occupied and the topic taught for that day remains fresh in the student's memory.