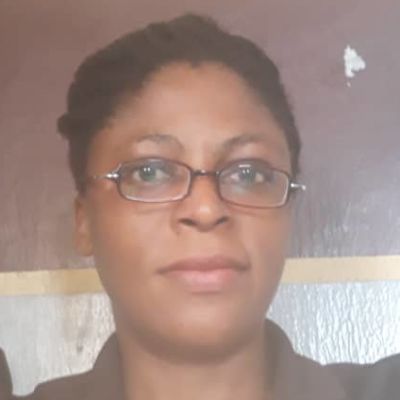 Esther S.
SAT English Not Used again Tutor
Passionate and Experienced Teacher
I am very enthusiastic about teaching and take an approach that is both structured and flexible. I have a passion for building confidence in my tutees, and believe that this sense of confidence is integral for the development of individuals' independent learning skills.
I consider that making seemingly tedious topics relatable and relevant, within the context of every day life, is the key to sparking children's attentiveness. Although my overall approach varies from student to student, I believe that igniting this excitement is of paramount importance in all lessons.
My teaching style is heavily dictated by my student. My first lesson is all about discovering what type of learner they are.
About
I welcome the focus on the individual learner that is a central feature of tutoring, and very much enjoy engaging in the lively dialogue and individualized feedback that enables tutees to grow in confidence as learners. I bring enthusiasm and energy to my tutoring. Thanks to my work as a school teacher, my approach to tutoring is also informed, where relevant, by a sound understanding of the assessment requirements for public examinations and school entrance examinations.
I have had experience with a huge range of different abilities and needs. I love the challenge of finding and understanding exactly how each child works and have a vast bank of tutoring resources and teaching aids to help each individual learn to the best of their ability. I consider myself patient and creative and always focus on helping each child build up their confidence and enjoyment in learning throughout my sessions.
I try and get to know the strengths and weaknesses of a student first. Then we will work together on how to improve the weaknesses and consolidate the strengths. This includes:
Working on essay structures - simple formats that allow a point to be made clearly and effectively
Working on creative writing - often building confidence that their story is worth telling, and the tools with which to do so.
Education
B.Tech Economics




Jan 2004 - Jul 2017

Adeniran Ogunsanya college of education
B.Tech Economics




Jun 2012 - Jan 2017

Adeniran College of Education - Lagos
Experience
Class Teacher




Apr 2011 - Aug 2015

The Manger Caregivers Private School

I taught students in Primary 6. I taught them with the aid of a detailed lesson plan which was set in accordance with the school's curriculum. I prepared the for their common entrance examination and their transition into secondary school. I gave them tests, assignments and class activities to ascertain how much they were able to understand the topics/subjects taught to them.

Subject Teacher (English Language)




Aug 2015 - Jul 2017

Lobam School

I taught English Language to students in JSS1 and 2. I taught them with the aid of a detailed lesson plan. In teaching English Language, I ensure I incorporate all of the aspects. These aspects include: Creative Writing, Lexis and Structure, Comprehension, Reading, etc. This is to ensure the students are thoroughly grounded in the subject.

Subject Teacher (English Language)




Feb 2018 - Present

Monidams School

I teach English Language to students in Basic 4 and 6, JSS 1 and 2. I do this with the aid of a lesson plan which I create on a weekly basis. I am currently preparing the Primary 6 class for their Common Entrance Examination and transition int secondary school. I encourage them to read texts out loud during my sessions with them. This is to inculcate the habit of reading in them.