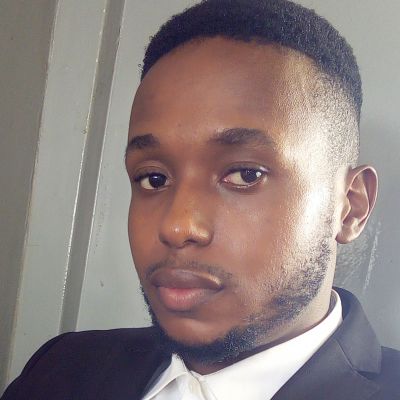 Hyacinth E.
Physics Tutor
Skilled Physics teacher
Physics explores the fundamental concepts of matter, energy, space and time, and the interactions between these properties. Even though physics seems like an intimidating subject, i teach physics by using a combination of bookwork, homework, and experiments to explain different concepts to my students. For instance to explain the concept high and low pressure i peel a cooled, hard-boiled egg. After which i light three matches and drop them into an empty glass bottle. I quickly cover the opening with the egg. After the matches extinguish, the egg get sucked into the bottle. This is because the heat from the matches causes the air sealed in the bottle to expand. After the matches go out, the air cools and contracts. The pressure inside the bottle becomes lower than the pressure outside the bottle and as the pressure equalizes, the egg squeezes into the bottle. This sort of experiments always help my students understand and comprehend the topics better .
About
My name is Hyacinth, I am a graduate of Physics Education from the University of Lagos.
For over two (2) years i have been privileged to teach students in secondary school.
I teach Basic Technology and Mathematics in Junior Secondary and Physics and Mathematics in Senior Secondary.
I also prepare students for both internal and external exams such as WAEC, NECO and IGCSE
In my years of experience i have come to realize that the best results are achieved when my students are given the freedom to formulate their own opinions.
This gives us the opportunity and privilege to build a very effective method of communication and impact knowledge effectively.
Asking testing questions is also central to my approach in every lesson, and I ensure that i instill my students with intellectual confidence that will serve them well in tricky exams and beyond.
This approach also demands flexibility as a result, I always make sure to tailor lessons and schemes of work according to the exact requirements of my students.
Education
B.Tech Education & Physics




Oct 2012 - Sep 2017

University of Lagos
Experience
Teacher




May 2018 - Present

NAZARETH SCHOOL

I Teach science and primary 5

Teacher




Jul 2017 - Oct 2016

FEMPAUL COLLEGE

I taught Mathematics and Basic Science in Basic 7-9

Teacher




Oct 2016 - Sep 2015

RONA KINGS AND QUEENS COLLEGE

I Taught Mathematics and Physics from SS1-3. Prepared students for JSCE and WASSCE

Experienced Physics,Mathematics and Basic Technology Tutor.




May 2017 - Present

Secondary School Tutor Prepclass Ng Limited

I start of by getting to know my students i.e their area of weaknesses, their learning style, etc. I build a genuine relationship with my students so that we can have open, honest and authentic dialogues. I make research using my student syllabus and i tailor the most suitable method of teaching using my students learning style, areas of weakness and motivation. I also set the goals that my students will be expected to hit.