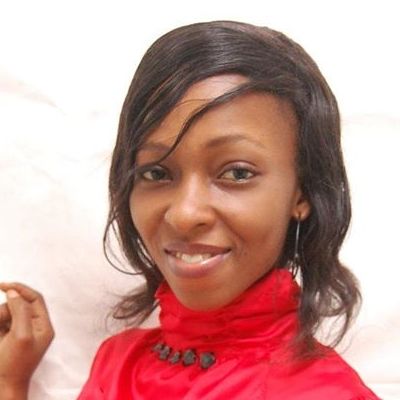 Ezinne O.
Quantitative Reasoning Tutor
About
I have 6 years of productive experience working as a private tutor in the area of mathematics, English, biology, and phonics. I am an expert in training kids (2-6 years old) on how to read. I live in Abuja where I have successfully tutor 20 students to pass various exams, national exams and more than 15 kids on how to read.
My methods are, of course, also informed by a thorough understanding of assessment requirements and criteria both for school entrance examinations and public examinations. I believe that a positive and confident attitude towards the academic subject being studied can be hugely beneficial in terms of results, and I try to engender this by providing a supportive yet challenging relationship and environment for study.
I think the most important quality in any tutor is patience. My first step is to perform an assessment of the student; this, along with a comparison of the student's academic goals, forms the basis of our lesson plan. I listen closely to the family's goals in order to tailor my approach specifically to that student.
I thoroughly enjoy tutoring each of the subjects I teach, and hope that I can transmit my enthusiasm and energy to my pupils.
My unusual skills of imparting knowledge has become my major strength as my students remain highly motivated and successful even after my reign as their tutor.
Education
B.Sc Microbiology




Jan 2006 - Dec 2011

Abia State University
M.Sc Public Health




Jan 2012 - Mar 2013

Abia State University
Experience
Class teacher




Sep 2018 - Present

Florish Garden School

I coordinated activities in the upper primary level Conduct an assessment with my students before I begin to plan the style of tutoring that best fits them. 2. Creating interesting lesson notes and drawing out interactive plans to carry out these lessons. 3 Created and maintained a serene and fun learning environment while also keeping the students occupied with learning enabling activities. 4. Gave out Classwork and Homework to assess the assimilation of the students while also correcting them if they err. 5.Prepare and give out exam and test questions based on the curriculum and what has being taught.

Educational Coordinator




Sep 2017 - Feb 2018

Esruno Educational Academy

I taught Phonics to both levels in the primary Section I taught Mathematics to Junior secondary students Conduct an assessment with my students before I begin to plan the style of tutoring that best fits them. 2. Creating interesting lesson notes and drawing out interactive plans to carry out these lessons. 3 Created and maintained a serene and fun learning environment while also keeping the students occupied with learning enabling activities. 4. Gave out Classwork and Homework to assess the assimilation of the students while also correcting them if they err. 5.Prepare and give out exam and test questions based on the curriculum and what has being taught.

Class Teacher




Feb 2015 - Mar 2017

HopeHall Private School

Coordinated activities with students in the upper primary level, specifically Year 5 and year 6 classes Prepared and groomed students for the common entrance examinations

Class Teacher




Feb 2012 - May 2013

Urban Secondary School

Worked with the Secondary level Students Prepared lessons plans for the students Assess the student to find out their weak points and help them to improve on it