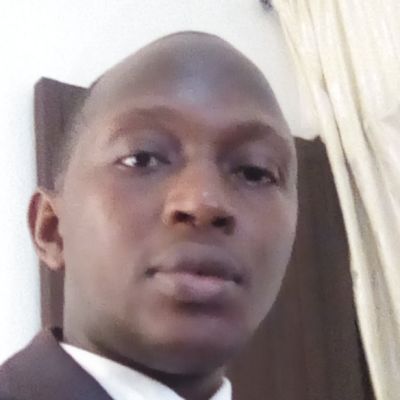 Felix E.
Home tutor in Obio/Akpor, Rivers
About

STUDENT
FAVORITE
My name is Felix. A graduate of Environmental Engineering from the University of Port Harcourt. I also studied Mechanical Engineering Craft Practice in Government Technical College, Port Harcourt.
I have over four years productive experience working as an educator in the areas of Mathematics, Science, and Basic Technology both in schools and as a private tutor. I live in Port Harcourt where I have been able to successfully tutor a lot of students to pass various schools and national exams.
I have the natural ability and skill to teach and impart knowledge to all categories of students (either weak or strong) and to motivate them to pursue and achieve academic excellence.
Basic Tech/Technical Drawing Educator

Sep 2015 - Dec 2016

Deeper Life High School

1. Prepares lesson plan, lesson notes, and PowerPoint slides 2. Teach the my students 3. Instruct and supervise my students during drawing practice 4. Administer and mark assignments, test and examination

Mathematics Teacher

Jan 2012 - Oct 2012

NYSC

1. Prepares lesson notes 2. Teach the my students 3. Administer and mark assignments, test and examination

Mathematics and Science Teacher

Jan 2011 - Aug 2011

Unique Star International School

1. Prepares lesson notes 2. Teach the my students 3. Administer and mark assignments, test and examination

Mathematics and Quantitative Reason Teacher

Sep 2014 - Aug 2015

Blessed Children Academy

1. Prepares lesson notes 2. Teach the my students 3. Administer and mark assignments, test and examination

NCDMB Engineer Trainee

Feb 2017 - Jan 2018

Cameron (A Schlumberger Company)

Flow Control Involved in carrying out the following: 1. Installation of conventional wellhead in OES Teamwork Rig for Elcrest at Opuama 8. 2. Well completion in OES Teamwork Rig for Elcrest at Opuama 7. 3. Well interventions and first line maintenance 4. Maintenance of XMT, Wellhead components, and combination tools. 5. Conducting Site Integration Test (S.I.T) on Well Head/XMT stack up and pressure testing of XMT 6. Installation of Cameron Control Unit (CCU) on actuated gate valves. Health Safety and Environment (HSE) Carrying out the following activities in line with Schlumbergers HSE policy and international best practice: 1. Hazard Identification/Observation and Intervention; Risk Identification and Reporting (RIR) 2. Monthly Inspection of Fire extinguishers, First Aid boxes and Fire Hose Reels 3. Safety Inspection of Outbound cargo 4. Issuance of Permit To Work (PTW) to workers 5. Involved in weekly Site Operation Integrity Meeting (SOIM) 6. HSE induction of visitors 7. Inspection and monitoring of Ionizing Radiation controlled area 8. Supervision of Mobile Crane Lifting Operations 9. Involved in carrying out Internal HSE Audit Valves and Measurement Integrity Test of Ball valves and Actuators for Saipem Brownfield Project: 1. Involved in carrying out Hydrostatic shell test, seat test, functional test (under pressure and without pressure), torque test (under pressure and without pressure) and Pneumatic seat test on Ball valves 2. Performed positional test on Actuators fixed on Ball valves using the National Instrument software. 3. Preparing Ball valves for blasting and painting
B.ENG Energy Engineering

Sep 2005 - Nov 2010

University of Port Harcourt