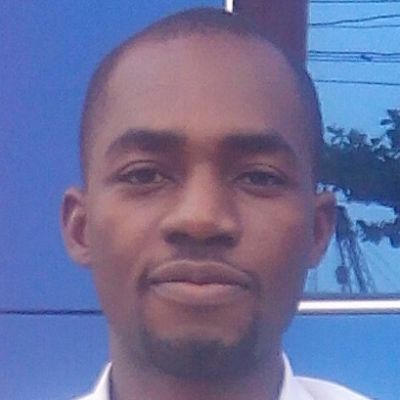 Friday A.
Mathematics Tutor
Dedicated Mathematics Tutor
As an enthusiastic Mathematics tutor, i look for every opportunity to engage students with their work and ensure their potential is being fully realized.
I believe there's no such thing as a stupid question, and teaching students to be comfortable in uncertainty is an integral part of properly learning a topic - very often, a tentative response will be on exactly the right path to the answer.
About
My name is Friday. I am a graduate of Electrical Engineering from the University of Agriculture Makurdi.
With my five years experience teaching Mathematics, it is my fundamental belief that making lessons interesting for my students is crucial in effective teaching. This is especially so for Mathematics, where a huge amount of learning takes place while students are doing unassisted exercises.
Through my encouraging and animated approach to tutorials, i aim to instill a passion in my students, so that they will respond to such exercises with enthusiasm and confidence.
I feel that the needs of every student are unique and that one-on-one tutoring offers the ideal environment to adapt to individual students' learning styles.
Personally, i love the process of forming questions that are tailored to specific students in order to give them a deeper insight into a topic. In my view, this is an art, especially with students who are behind, and turn them to straight A grades, as it can be quite challenging for a tutor to come up with questions that are pitched correctly: Pitch the level too low and the student is bored and doesn't learn anything new. Pitch too high, and the student won't be able to fully engage with the material, meaning the tutor will have to do most of the work for the student, and so it is of little value to them. But pitch the question just right and the student learns something new and, crucially, learns by going through their own thought process, meaning that they are much more likely to be able to recall the key ideas later.
Education
B.ENG Electrical / Electronic Engineering




Jan 2011 - Sep 2014

University of Agriculture, Makurdi
Experience
Support Engineer




Apr 2018 - Present

Tizeti Network Limited

Installation and configuration of wireless access points

Mathematics Tutor




Aug 2015 - Present

Prepclass Ng Ltd

Having worked as a school teacher across a variety of ages in the past, i have had experience with a huge range of different abilities and needs. I love the challenge of finding and understanding exactly how each student works and have a vast bank of tutoring resources and teaching aids to help each individual learn to the best of their ability. I consider myself patient and creative and always focus on helping each student build up their confidence and enjoyment in learning throughout my sessions.