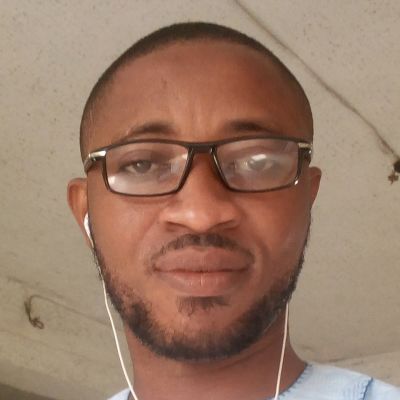 Friday W.
Social Studies Tutor
Experienced Teacher
Social Studies enables the students to understand how the world and different societies have evolved, the important events that have occurred in the past, enduring ideas and eminent personalities that have created an impact and affected the lives of people both locally and globally. It also helps students to understand how different societies are structured, managed and governed. This in turn helps students to understand their place in the world.
About
I use my character and personality to respond to the needs of pupils and I have a holistic view of my students which allows me to tailor any mentoring or intervention that I put in place.
My approach to tutoring is student-driven and question-based. 'Student-driven' means that each lesson is tailored to their own needs and concerns. We tackle the topics that they find most challenging and build confidence from there. 'Question-based' means that I always keep my students engaged and on their toes. They are an active participant in the lesson and enjoy rising to the challenge.
I have an informal but focused approach, finding the best way for the student to understand the theory and apply it to questions. The best way to improve is through practise, and all lessons have a heavy emphasis on exercises.
I believe it is important to encourage confidence and a systematic thoroughness, but also that lessons are engaging and fruitful.
I want my students to feel that every new topic or idea that they come across is something that they could have invented themselves, given enough time and the correct initial line of thought.
Education
B.Sc Business Studies




Jan 2006 - Sep 2010

University of Lagos
Experience
Class Teacher




Dec 2017 - Present

Ayetoro Primary School

● Maintains complete and accurate records of each student's academic, social, and emotional growth using both school wide and classroom based formative and summative assessments. ● Plans, documents, and carries out daily lessons that align to school curriculum and academic standards (Language, Mathematics, Science, Social Studies, and Bible). ● Recognizes the needs of individual students and the group at large. Offers support as needed using flexible groups, workshops, compacting and other differentiation models. ● Establishes consistent and logical limits, expectations, and classroom routines for students to allow for maximization of learning. ● Handles stressful situations with grace, patience, understanding, and flexibility.

Subject Teacher (Commerce)




Sep 2009 - Dec 2009

Ajayi Crowther Memorial Secondary School

● Conduct Teaching under the expert guidance of senior teacher and teach commerce related curriculum to the students as decided for that day. ● Collect Class work and assignments from student and correct them against the quality parameters set by the head teacher ● Maintain attendance record of all students every morning. ● Encourage feedback from students, make a note of their views, doubts and complaints and restore them satisfactorily.

Subject Teacher (Business Studies)




Apr 2012 - Jul 2014

Uncle Shodis High School

● Working closely with local business leaders to develop pathways to success for student. ● Assisted in creating an after school program that mixed computer education with business talk. ● Responsible for maintaining contract with successful students and encouraging those students to help current students to find success.

Class Teacher




Sep 2015 - Dec 2017

The White Apple Montessori School

● Established positive relationships with pupil's and provide tutoring when necessary ● Reviewed student assignments and provided a fair evaluation of all work ● Responded to inquiries from parents.

Assistant Lecturer




Jul 2003 - Sep 2007

Eurko Computer Institute

● Managed to give course outlines and syllabi at the beginning of each course ● Provided a classroom environment conducive to learning and administered fir rule ● Teaching how to type and create logo ● Interview student for Internship programs ● Give assignments to students and check them every week