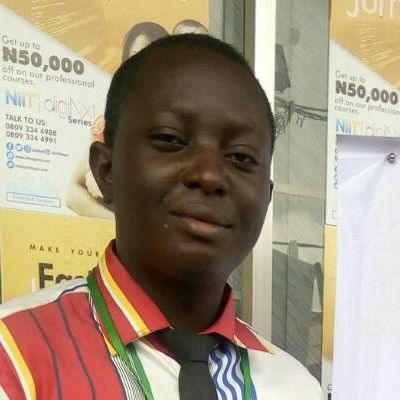 Gabriel M.
Home tutor in Ibeju-Lekki, Lagos
An experienced teacher
I ensure I am highly supportive and constructive when teaching because students tend to have a phobia for anything that has to do with calculation/figures.
I also ensure I break down topics to less complex pieces that will allow the students assimilate/understand better.
Levels Taught: Upper Primary, Junior Secondary, Upper Secondary
About

STUDENT
FAVORITE
I am an individual that uses Innovation and strategic thinking to come up with actionable initiative that leads to knowledge acquisition and Excellence in chosen Careers.
I have breadth of 6 years experience as teacher and this gives me the versatility to place me in a number of contexts with confidence that the level of excellence you expect will be met.
The key strengths that I possess include, but are not limited to, the following: Individual differences Identification, effective communication and interpersonal skills, effective use of initiative, integrity, transparency and honesty as well as my computer skills.
My aim is to provide effective and meaningful tutorials through careful and detailed explanation of theory. In addition to this approach to tutorial structure, I will ensure there is effective use of discussion and analysis between myself and my students in order to successfully understand new concepts or just revise learnt material effectively. I look forward to passing my enthusiasm to my students.
Computer Teacher

Aug 2018 - Present

Greensprings School, Lagos Nigeria

I teach Computer in an interactive learning environment.

Math and Computer Teacher

Aug 2017 - Aug 2018

Doregos Private Academy, Lagos Nigeria

I taught and created interesting lesson plans and implemented them in an interactive learning environment.

Assistant Computer Lecturer

Jun 2016 - Jul 2017

Wolex Polytechnic, Lagos Nigeria

Assisted the main lecturer in delivering lectures and marking scripts.
Post Graduate Diploma in Education

Jan 2018 - Present

National Teachers' Institute

B.Sc Computer Science

Sep 2010 - Aug 2014

Federal University of Agriculture, Abeokuta