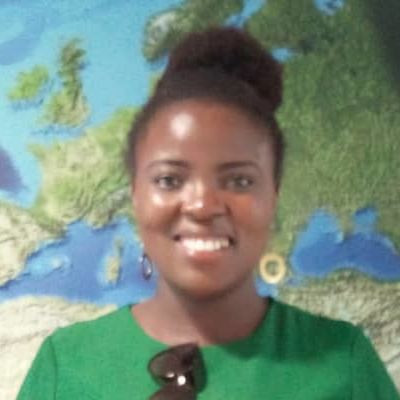 Gladys P.
Quantitative Reasoning Tutor
An excellent teacher
Every student is different, has different ways of approaching problems and has different preferred methods of studying and therefore I believe approaching my tutorials with a blanket approach would not be helpful. Instead, I believe tutorials should be student-led, in the sense that it is entirely their decision what aspect we spend our time on.
About
As a qualified teacher I aim to provide friendly, engaging and informative tutorials that focus on the specific needs of each student.
Each session will be planned with the individual goals and learning styles of students in mind to maximize what can be achieved.
I believe that teaching is most valuable when it provides tools that students can use outside of tutorials, and I therefore try to teach approaches to problem-solving and build students' confidence in their ability, in addition to teaching subject-specific content.
I will do my best to make sure that each session is challenging and builds on what has been learnt before, with clear, achievable goals that are directly related to the student's overall aims.
Education
B.Sc Business education




Jan 2006 - Dec 2010

University of Maiduguri
Experience
Teaching assistant




Sep 2016 - Present

The Priory Preparatory School Lekki

To work with the teacher to establish an appropriate learning environment.  To work with the teacher in lesson planning, evaluating and adjusting lessons/ work plans as appropriate.  To monitor and evaluate pupils' responses to learning activities through observation and planned recording of achievement against pre-determined learning objectives.  To use specialist (curricular/learning) skills to support pupils.  To assist with the development and implementation of IEPs as appropriate.  To establish productive working relationships with pupils, acting as a role model and setting high expectations.  To promote the inclusion and acceptance of all pupils within the classroom.  To support pupils consistently whilst recognizing and responding to their individual needs.  To encourage pupils to interact and work co-operatively with others and engage all pupils in activities.  To promote independence and employ strategies to recognise and reward achievement and self-reliance  To implement agreed learning activities/teaching programmes, adjusting activities according to pupils' responses/needs.  To implement literacy and numeracy programmes and make effective use of opportunities provided by other learning activities to support the development of literacy and numeracy skills.
2 Reviews

Mrs Eunice

Mar 2018

She is an excellent tutor

Mrs Ijeoma

May 2018

I really like her teaching style as she is quite professional in what she does