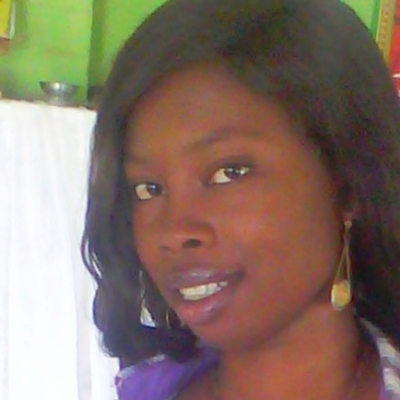 Grace L.
Senior Secondary School Literature in English Tutor
Experienced Literature in English Tutor
My methods of teaching Literature in English varies with each student i work with.
However, in the first stages i believe it is essential to ascertain the immediate needs of my students, and discover where they think my help is most required.
Once established, i encourage them to be as honest as possible throughout the teaching process by meeting them on their level, supporting an atmosphere of vocal and written exploration, and above all, inspiring them to learn and be confident in their learning.
About
My name is Grace. I am a graduate of Linguistics and Nigerian Languages from the University of Nigeria.
I have over five years experience teaching Literature in English and French to both Secondary and Primary School students.
Having spent a great deal of time in the classroom, i have come across all types of learning style and can alter my approach accordingly. I am genuinely enthused by my subjects and aim to project my passion for all languages.
I enjoy breaking down and demystifying the more complex aspects of language-learning, and my experience of different types of syllabus has given me a great deal of confidence when teaching examination techniques.
For me, the most important aspects of teaching are flexibility and sensitivity: I assess my student's unique requirements and tailor my lessons with them accordingly.
As i have gained experience of a wide range of students, i learnt to recognize weakness and strength with accuracy. I use this to hone my student`s learning and help them achieve the best possible grades.
I place a lot of emphasis on enjoyment of the texts but always with a very focused eye on translating that information into strong written work. My aim is to provide the support that my students need, in conjunction with their school work, to perform to the best of their ability.
Education
BA Linguistics and Nigerian Languages




Oct 2008 - Feb 2013

University of Nigeria
Experience
Numeracy and Literacy Tutor




Jan 2016 - Apr 2016

Prepclass Ng Ltd

I am very passionate and enthusiastic about teaching, and take a structured and detailed approach in order to instill confidence in my students, and help develop their skills. I have learnt to be adaptable, flexible and dynamic in order to meet the individual needs of my students, and having taught a wide range of ages and abilities across the spectrum, i understand the importance of employing different learning styles and strategies in order to maximize my student's full potential.