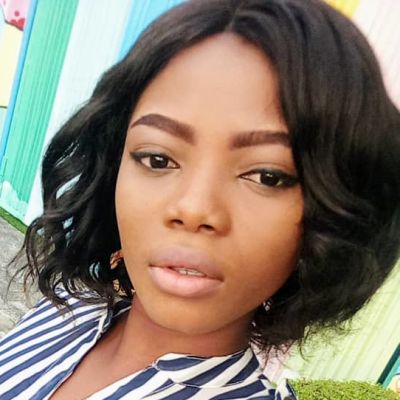 Proficient English Language Teacher
English Language comprises of various aspects/branches. Some of these branches are: Grammar, Diction, Phonics, Reading, Spelling, etc. In every of my sessions, I will ensure I incorporate all of these aspects so the child i thoroughly grounded in the language and it's use.
Levels Taught: Nursery, Lower Primary, Upper Primary
About

STUDENT
FAVORITE
My name is Happy, I have a Bachelor of Science/Education Degree in Education and Economics.
I make sure to work closely with each child to determine the ways in which they learn best, their interests, strengths and weaknesses, I then ensure I incorporate whatever feedback I get from them into my tutoring methods and process, thereby creating a tailor-made learning experience.
I also ensure my sessions are not only academic oriented, I ensure I have a positive impact on any student/child I come across, I ensure I make them sound socially, morally and psychologically.
I ensure I create a supportive classroom atmosphere where students can feel comfortable communicating to me, while at the same time I work towards providing correction and feedback for them at all times.
I enjoy using creative activities to make my sessions highly interactive and fun.
Teacher

Jan 2017 - Present

Belleza Bambini School

At Belleza Bambini School, I teach children with the age range of 3-6. I teach them with the Montessori method and also a blend of the British curriculum.
Education & Economics

Sep 2012 - Nov 2016

University of Port Harcourt