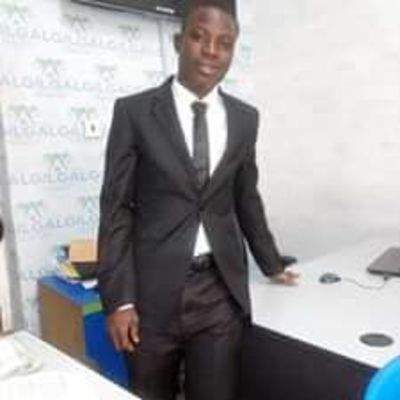 Highly proficient in teaching verbal reasoning
I am highly experienced in handling children and I am dedicated to my work.
Ibrahim A. also teaches English Language Tutor
Levels Taught: Lower Primary, Upper Primary
About

STUDENT
FAVORITE
Teaches students: Ages 4- 18
Prepclass Tutor Since: June 2016
I am an intelligent and inspiring person. I inspire students to have academic goals and motivate them to work toward actualizing the goal. I believe that no matter what the performance of a student is, the student can still perform better if subjected to an excellence driven teacher. I make my students my friend and as well make them have a sense of respect and reference for me as their teacher. I achieve all those qualities easily because I study individual students in all the private classes I teach and from the study I easily adopt an approach suitable for relating with the students.
My mission is to provide an excellent service with results- oriented proofs , so as to be able to earn my clients trust and recommendations to other prospective clients.
Personal Assistant to manager

Sep 2017 - Present

Nikamos Nursery and Primary School

I scrutinize the quality of teaching rendered by the staffs to the pupils. I work with the manager to organise necessary training for staffs I give queries to staff upon anomalous behaviors We organise programs that are educative and fun for the pupils

Chemistry and Mathematics teacher ( part- time)

Aug 2016 - Present

Lolly Kay secondary school

I teach chemistry and mathematics I assess the students on a regular bssis I motivate the students by using inspirational word and illustrations

Physics and mathematics teacher

Jun 2015 - Present

Goshen High School

I taught physics and mathematics I assess the students on a regular bssis I motivate the students by using inspirational word and illustrations
B.Sc Biochemistry

Jul 2010 - Jan 2015

Lagos State University
1 Review

Mrs Bola

Jul 2018

He is an excellent tutor and is highly experienced