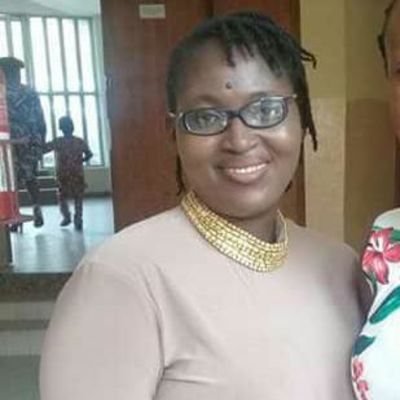 Idowu O.
Phonics Tutor
Passionate and Experienced Teacher
Phonics is a branch of linguistics where the sounds and physical properties of human speech sounds are studied. Phonics reading is highly essential in every child education.
I believe teaching children phonics will help them in many ways in life. In the first instance, phonics reading is very important in helping children to learn how to spell words. It will be impossible for a person to spell any word correctly if the person is not able to recognize the sounds of the letters used in forming the words. When a child is taught phonics, the child will be able to recognize sounds in words and will be able to spell them correctly.
In my years of experience as a teacher, I have realized that children have problem in reading because they are not able to recognize the sounds of the letters of the alphabet in the words they read. Phonics reading will help children to recognize and associate sounds of the letters of the alphabet in the word they read. This will help them to improve in their reading skills and efficiency. In other words, it will be difficult for a child to improve in his reading skills if the teaching of phonics is removed from their curriculum.
Phonics reading helps also to increase a child's fluency in reading. Fluency in this context is not limited to reading fast. It also means reading text accurately. When a child is taught phonics properly, the child will find reading easy. The child will not only read accurately but also quickly. Reading quick and correctly is another benefit of phonics reading.
Phonics reading is also necessary for the improvement of a child's reading comprehension. It is impossible for somebody to understand a word that is not properly pronounced. When a child learns how to pronounce a word very well, the child will be able to comprehend what he or she reads. Reading comprehension is another benefit that can be derived from phonics reading. Phonics reading will also help a child in acquiring more vocabulary on daily basis. When a child is able to pronounce a word correctly, the child will be able to understand the word. Children normally use in their words that they understand in their daily speech.
Children have to develop more confidence in themselves before they begin to vocalize more. This begins the moment they realize that they can pronounce words correctly like older people. It is only through phonics reading that children will develop the ability to pronounce words very well. So, if you want your child to develop confidence and become more vocal in the future, you need to teach him or her phonics.
About
I am a teacher with 10 years experience. I am a Christian, a good listener, goal getter and results oriented individual who believes in learning.
I am reliable, flexible, kind, firm and detail-oriented. I place great emphasis on sound foundations, good organisation and exam technique. I seek to stimulate my student's curiosity in the subject. I will also give the student practical guidance for tackling texts, revision and tests.
My approach has consistently yielded higher academic achievement and better motivated students.
I tailor my teaching for each child and have substantial prior experience to draw upon.
My aim is to provide effective and meaningful tutorials through careful and detailed explanation of theory. In addition to this approach to tutorial structure, I will ensure there is effective use of discussion and analysis between myself and my students in order to successfully understand new concepts or just revise learnt material effectively. I look forward to passing my enthusiasm to my students.
Education
HND Electrical / Electronic Engineering




Aug 1999 - Oct 2005

Osun State College of Technology, Esa-Oke
B.Tech Education




Aug 2007 - Oct 2008

Usmanu Danfodio University
Experience
Class Teacher




Apr 2010 - Apr 2011

Royal Gems School

I taught Basic 5 students. I prepared them for common entrance and their transitioning into secondary school.

Class Teacher




Sep 2014 - Present

Lolad Schools

I have taught nursery class students and I currently teach Basic 4 students. I also teach Science related subjects. I coordinate Science practicals. I prepare lesson plans every week for the different topics to be taught during the week.

Class Teacher




Aug 2012 - Jul 2014

The Manger Caregiver

I worked as a class teacher for Basic 2. I prepared lesson plans according to the curriculum of the school. Invigilated examinations, graded their notebooks, test sheets and examinations.

Private Home Tutor




Jan 2016 - Present

Prepclass Home Tutors

I have taught children at different primary levels. Helped them to prepare for their common entrance and basic improvement in their performance in school.
1 Review

Mrs Lasisi

She is an excellent teacher. She is very passionate about what she does.