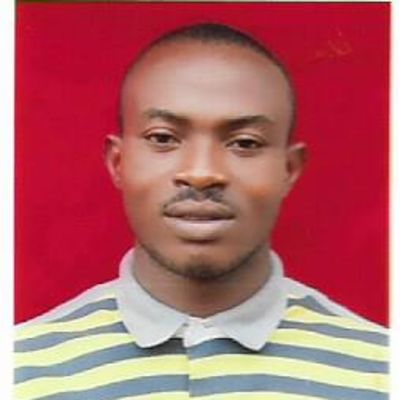 Ikechukwu G.
Physics Tutor
Result Oriented Physics Teacher
I tend to favour an evidence based approach when it comes to teaching my students. This entails ensuring that I properly assess the level that students are at when I first meet them to tailor my tuition to their specific needs.
I find different approaches often suit different students with some needing a focus on exam technique and style, others requiring confidence building but most needing to develop a fluency in whichever subject they are studying through total immersion. In Physics this might include ensuring they are up to date with the latest developments in Physics and linking this to the syllabus that they are studying.
About
I have actively taught Physics, Mathematics, Chemistry, Basic Science, Basic Technology to students at both the junior and senior secondary school levels. I have prepared them for various examinations both internal, external and international examinations.
It is vital that pupils gain a comprehensive understanding of how to decipher examinations and the way they are marked and it is equally important for the student feel confident, calm and capable when under these examination conditions.
As an educator I am hugely enthusiastic about all my subjects and believe it is vital to create a supportive, enjoyable and productive learning environment for students.
Hence I try to be supportive and constructive when teaching, offering my students well prepared and structured sessions that are engaging, fun and productive. I work meticulously to ensure that the required skills are taught in an effective and memorable way, which will, in turn, make the student better at the subject that is being taught.
Education
B.ENG Chemical Engineering




Sep 2008 - Mar 2014

Niger Delta University
Experience
Subject Teacher (Mathematics, Chemistry and Basic Science)




Mar 2016 - Dec 2017

Future Leaders International School.

I taught ICT, Mathematics, Chemistry and Basic Science to students in JSS1-3 and SS1-3. I made sure to present lessons in a comprehensive manner to facilitate learning, I provided individualized instructions to each student thereby promoting interactive learning, I created and distributed educational content (notes, summaries, assignments etc, I assessed and recorded students' progress, providing grades and feedback, created rigorous lessons that are aligned with the subject curriculum. I was also a form teacher and the examination returning officer of the school.

Subject Teacher (Chemistry, Mathematics, Basic Science, Introductory Technology and ICT)




Feb 2018 - Present

Shiloh International schools

I am the Head of the secondary section and the Science department. I also teach Chemistry, Mathematics, Basic Science, Introductory Technology and Computer Science to students in the junior and senior secondary section. I am currently preparing the SS3 class for their Chemistry WAEC examinations. I also teach the practical aspects of Chemistry and Computer Science. This is to ensure they are not acquainted with the theory aspects alone but also the practical aspect. End of year party co-coordinator.