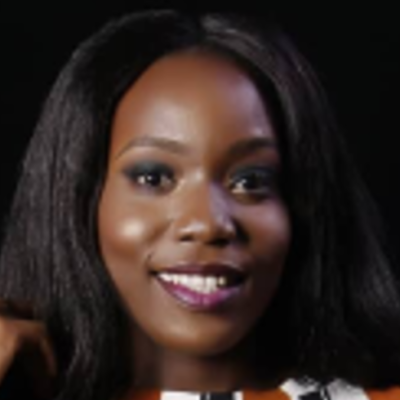 Jefus G.
IELTS Tutor
Highly proficient in teaching IELTS
I am an experienced IELTS instructor with a personalized approach, I am highly enthusiastic about sharing and building the knowledge capacity of interested individuals.
My teaching methodology is focused at improving the students general English Language ability. I make them familiar with the IELTS test format, the different question types in the different parts of the examination through guided rigorous specimen test paper practice - So that they can quickly grasp what they need to know.
I teach to improve the listening, reading & writing skills that are being tested, and their knowledge of technical vocabulary, plus how to structure suitable answers to the different possible question types.
I encourage them to:
- Be familiar with the structures and requirements of the system as part of their effort to achieve success.
- Access and use the British Council on-line IELTS resources for self development.
- Get advice from other candidates and find out about British Council courses.
- Despite students' accent, I ensure that they can easily understand clarity of pronunciation as an essential part of communication in the language.
- To follow written instructions, spot letter sequences, crack letter and number-based codes; and affect their listening, reading, speaking, writing and ultimately intelligence to develop their cognitive reasoning skills for problem solving.
- To answer the who-what-why questions, make predictions, classify things as belonging to specific categories, identify similarities and differences between objects and retell stories in sequence.
- To understand the process of verbal reasoning as involving analysis, synthesis and evaluation of concepts to affect their background knowledge, attitudes and beliefs.
About
My passion and fascination for preparing students for IELTS examination and English Language is something that I try to convey to my students, as I think that being interested in a subject makes studying it easier, and not to mention, fun! I also believe communication is a fundamental aspect of development that cannot be ignored.
It is therefore a passion I possess to see that my students are skilled in the art of using language to communicate and not only just to pass examinations but to develop and improve on their skills.
In my tutorials, I will break down concepts that you may be struggling with and work through these concepts piece by piece.
I will work to ensure that you have a very strong base of knowledge and skills of the topics and I will listen to you to find out what you personally find the most difficult.
Education
BA English and Literary Studies




Sep 2012 - Jun 2016

Covenant University
Experience
Corper




Oct 2016 - Nov 2017

NYSC

I worked as an SS 2 English teacher. My roles including writing lesson notes, making sure that the curriculum was covered and also ensuring that students were given tests and assignments to boost their knowledge.

Intern reporter




May 2015 - Jul 2015

Nigerian Television Authority

I worked as a news intern. My roles included going out to source for news, editing and preparing the news for broadcast.

English teacher




Nov 2016 - Nov 2017

Government Girls Secondary School

I taught the Nigerian SS2 English to students with subjects ranging from stress to punctuations and compositions. I also focused on language development as a lot of these children didn't know how to read and write correctly. I gave various exercises and drills to help the students practice more and deveelop their interest.
1 Review

Mrs Hannah

Jul 2018

She is topnotch at what she does