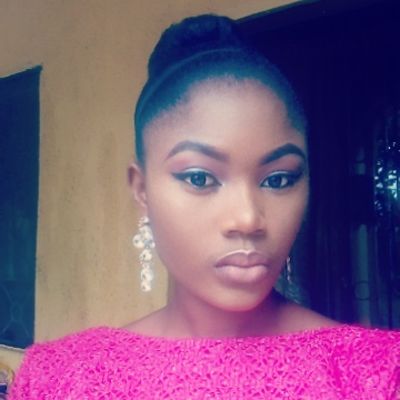 Joan I.
Home tutor in Ibeju-Lekki, Lagos
Professional Phonics Teacher
After so many years of tutoring, I have come to the conclusion that me no single teaching method to fit all students. Some work best through discussion; others require notes and presentations. Some revise with past papers; others prefer flashcards and mind maps. As a result, my sessions will be individually tailored to the specific needs, interests and learning styles of each student. They will also be well-prepared, clearly structured and delivered in a friendly and understandable style.
Levels Taught: Nursery, Lower Primary, Upper Primary, Junior Secondary, Upper Secondary, Under Graduate, Languages
About

STUDENT
FAVORITE
Teaches students: Nursery, Ages 3 - 14
My name is Joan, I am a graduate from the University of Ilorin. I am a certified diction and phonetics instructor with over 8 years of experience in teaching pupils /students how to improve on their spoken and written English. This course is designed to help pupils/students acquire the basic knowledge in the English pronunciation including diction, stress pattern, pitch, intonation and pace. Upon completion of the course, you would be able to deliver a much clearer speech / presentation with confidence. I am motivated to contribute as much as possible to the desired positive changes in the educational system of our country. Amongst other things, I am committed to doing the following:
Increase your understanding of English Language Develop proper intonation and pronunciation of words Improve the quality and correctness of everyday expression Develop and improve communication skills Build confidence level in students
A beautiful speaking voice enhances our ability to communicate with and influence others. Other people make unconscious decisions about whether to trust and believe you based on the sound of your voice and how you pronounce the sounds of English.
A strong voice commands attention, increasing our presence. A rich, resonant voice tone compels others to respond positively. Good diction (proper pronunciation of the words of English) allows others to understand you clearly.
In addition, students can enjoy higher success rates in examinations of not just the English Language but of other subjects written in English Language. The social benefits are of even longer term. With increased confidence and hewed communication skills, students are able to interact well with people of any status, young or old, elite or otherwise. The benefit of these is fully appreciated when beneficiaries record higher successes at interviews. So whether you're an adult or a pupil or student, you can rest assured that you will get the desired results. The following are things part of the things you would learn Diction (clear consonants and vowels) Exercises for improving diction Pitch, Intonation & Stress Rising and falling intonation Word stress Exercises for pitch, intonation and stress Exercises to correct problems Common pronunciation problems / errors Exercises for correct pronunciation Basic phonetic transcriptions Simple transcription exercises English vs. Standard English Identify the difference Practice using standard English through mini dialogues / speeches / presentations
In summary the aim of the syllabus is to achieve the following:
Use your tongue and lips for precise articulation Speak smoothly without hesitation or choppiness Breathe properly for power and control Project your voice so you can easily be heard Speak at an appropriate speed Use emphasis and pauses effectively Speak with a pleasant vocal quality that is free of tension Looking forward to hearing from you.
Phonetics Instructor

Apr 2008 - Jul 2009

Speech Developers Consultants

Job Description: Responsible for maintaining discipline in accordance with the school's procedures and encouraging good practice with regard to punctuality, behaviour, standards of work and homework. Planning and delivering lessons effectively using the National Curriculum. Setting tasks which challenge students and ensure high levels of interest. Keeping records of pupil behaviour, completing pupil notes following up any incidents. Fulfilling all reasonable duties as directed by the Head Teacher. Preparing and presenting lesson notes. Conducting and grading C/A test and examination

Phonetics Instructor

Jun 2011 - Present

Prime Innovations

Job Description: Responsible for maintaining discipline in accordance with the school's procedures and encouraging good practice with regard to punctuality, behaviour, standards of work and homework. Planning and delivering lessons effectively using the National Curriculum. Setting tasks which challenge students and ensure high levels of interest. Keeping records of pupil behaviour, completing pupil notes following up any incidents. Fulfilling all reasonable duties as directed by the Head Teacher. Preparing and presenting lesson notes. Conducting and grading C/A test and examination
B.Sc Botany

Sep 2009 - Jun 2013

University of Ilorin