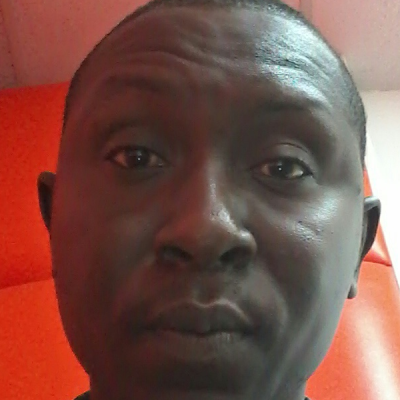 Jolomi A.
Government Tutor
Experienced Government Tutor
In my Government lessons, I aim to build an engaging, positive and creative atmosphere in which my students can flourish.
For me, the importance of teaching is to allow my students access all areas of learning in a way that they enjoy, enabling them to gain a love for learning that will hopefully continue throughout their education.
I believe that teaching is about the individual and discovering how each student learns and what helps them.
About
My name is Jolomi, I am a graduate of History and International Studies from the prestigious University of Benin.
My five years of experience in teaching English Language and it's components as well as Government, has shaped my approach to tutoring, which focuses on building the confidence of my students, particularly surrounding examination preparation and techniques.
I favor the one on one teaching method. For me, it provides a more disciplined and focused environment for my students to learn in.
My initial approach is to develop a solid relationship with my students in order to discover their learning techniques, interests, strengths and weaknesses and provide them with specific support and guidance.
I also believe it is vital that my students gain a comprehensive understanding of how to decipher examinations and the way they are marked, it is equally important for my students to feel confident, calm and capable when under examination conditions.
The benefit of private tutoring is it allows me to provide tailor made lessons and strategies to my students that can directly address any areas of lower confidence and bolster areas of strength and capability.
Whether it's in English Language or Government, my aim is always to foster my students's independent and creative thinking and hopefully instill a real interest in the subjects.
Yes - the individual goal (such as passing an exam) is important, but I will like my students to grow and develop skills which will help them in years to come.
Education
BA History and International Studies




Apr 2004 - Nov 2009

University of Benin
Experience
Proficient and Enthusiastic English Language/Government Tutor




Jun 2015 - Present

Prepclass Home Tutors

One-on-one lessons offers me the ability to gear every moment to suit each student's unique outlook, thus generally achieving quicker results. I believe the key is to first get an understanding of my student's motivation, learning technique and interests, then plan and tailor classes carefully and accordingly. Situations and attitudes often change, however, so as a tutor it is also essential to be alert, empathetic and flexible to ensure we achieve the best results at the end of sessions. I would also carry out periodic assessments on my students to help ascertain the extent to which the sessions have impacted him/her. The results from these periodic assessments will also determine the lesson plan/structure to an extent.

Subject Teacher (English Literature and Government)




Sep 2015 - Jul 2016

Williams Secondary School

1. To be punctual for all classes 2. To plan for each lesson to ensure activities fit within duration of lesson. I improvise on suggested lesson plans and plan additional activities if necessary. 3. I conduct lessons in a fun and interactive manner with children 4. I ensure worksheets, teaching aids and other resources required for the lesson are ready before the commencement of each lesson 5. I report students' attendance to management after each lesson 6. Where necessary, I provide feedback on lesson materials and responses of children on the lessons (e.g. level of engagement, ability to complete activities) 7. I keep records of progress of children throughout the course.

Subject Teacher (English Literature and Phonics)




Aug 2016 - Present

Government High School

1) I Manage classes effectively, using approaches which are appropriate to pupils' needs in order to inspire, motivate and challenge pupils 2)I assess my students to discover their strengths and weaknesses 3)I adapt my lesson plans to suit the tutees learning style 4)I ensure that the recommended curriculum is being used whilst teaching my students 5)I assign homework, tasks after lessons have been completed 6) I conduct revision of lessons before examination or tests begin.