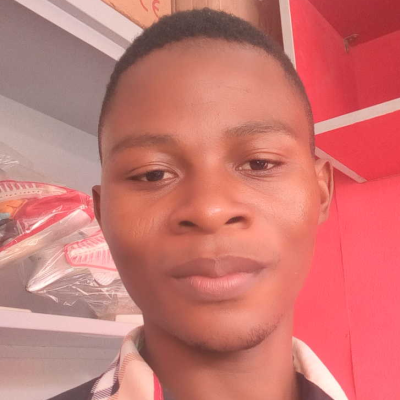 Jude O.
Piano Tutor
Excellent Piano Teacher
The piano is a unique and interesting instrument, and also is fun to play. While you may think that it is impossible to become good without years and years of expensive piano lessons, that is not necessarily the case. With a little knowledge about the notes, keys and chords and a lot of practice which i encourage my student to do, it become a rather intresting and friendly instrument to play musical chords with.
About
My name is Jude, I am an NCE holder from the National Teachers Institute. I have over 6 years experience in teaching, throughout my teaching career I have gained extensive skills in training and management, alongside working directly with students within the early years.
I am a talented teacher who is committed to maintaining high standards of education with emphasis on developing readings and learning skills in students.
I am also an enthusiastic, committed educator with innate ability to understand and motivate my students. Through these roles I have seen the impact that my experience within teaching has impacted on my ability to assess and report on a range of issues. I have also undertaken regular academic study to ensure that I can offer feedback, allowing me to provide successful teaching as well as assessment.
Education
B.Tech Education




Oct 2014 - Nov 2017

Nigerian teachers institute
Experience
Professional maths and science and Piano teacher




Jun 2017 - Present

Prepclass Nigeria Limited

Learning mathematics, Science and piano requires time and patience but it brings joy and success at the end. Everyone is different, with their own learning styles and motivations. For this reason, my methods and activities during lessons are gradually shaped around each student. My lessons are interactive and dynamic. I use practical, stimulating and enjoyable approaches when teaching. I also use simple and efficient, clear and functional explanations when teaching and this helps my students grasp the methods and steps quickly.

Class Teacher




Jan 2010 - Apr 2017

Brighter future nursery and primary school

Taught students in basic 1-6 English language, Math and Science

English teacher




Sep 2018 - Present

Fannykaz Secondary school

I Teach English language, maths and Music

Tutor




Sep 2017 - Present

Diamond International School

I teach students in Pre-primary and Primary sections using the British Curriculum