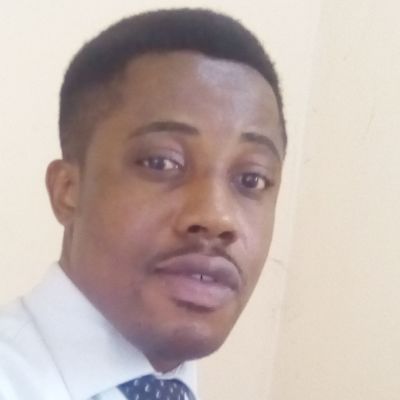 Juventus I.
Government Tutor
Patient Government Tutor
I am flexible, humorous, and approachable when teaching government. I don't care how behind the student is or, how much struggling, or how unprepared the student might feel. I am extremely patient with students who are trying, but still struggling with the material. I also know how to push elite students--my former students have been admitted to the country's best law schools.
About
My name is Juventus, I am a Second Class Upper Division graduate of Philosophy from the University of Ibadan, and a First Class Post Graduate holder in Education from the University of Lagos. I have been teaching Igbo Language, Government and Christian Religious Studies for four years now.
First and foremost, tutoring is about the tutee, not the tutor. What this means is understanding the tutee and in particular identifying the way they study best, be they visual learners or learners through note-taking, and adapting my style to their needs. Whilst results are incredibly important, I believe that the process of learning how to learn is the cornerstone of a successful academic future.
My personal tutoring philosophy hinges on active learning. To this end, I aim to guide students in reaching solutions themselves rather than spoon-feeding them answers and ideas. In my experience, this results in more profound understanding and far greater long-term learning and is well worth the initial extra effort in order to establish a solid fundamental grasp of the topic at hand.
This also allows for specific areas of difficulty to come to light so that they can be targeted directly in highly-tailored tutoring sessions which take the student's individual learning style and goals into account. No two students are the same, and personalizing my tutoring approach accordingly proves to be far more successful and rewarding.
Education
BA Philosophy




Oct 2004 - Jul 2008

University of Ibadan
B.Tech Education




Oct 2012 - Aug 2014

University of Lagos
Experience
Head of Humanities Department




Nov 2015 - Present

Maywood Girls College Ebute Metta West

1. I inspect teacher's lesson note as well as visit and observe their teaching methodology. 2. I ensure teachers conduct enough formative evaluation to aid learning facilitation. 3. Supervision of clubs and societies in my department. 4. Encouraging, supervising and monitoring teachers performance to ensure the school policy is maintained.

Competent Igbo Language, Government and Christian Religious Studies Tutor




Aug 2017 - Present

Tutor Prepclass ng Ltd

I believe that students of all abilities can benefit from tutoring tailored specifically to meet their needs. For some students the main priority will be imminent exams, with a focus on receiving a specific grade, while for others tutoring is a means through which they unlock their full potential and natural curiosity for a subject. I am proud to be able to cater to both types and all in between, tailoring my tutoring accordingly. My teaching is therefore not just about scrupulous question-and-answer practice - my students benefit greatly from the time and stress management techniques that I developed, and these can be just as, if not more, effective at improving grades as rigorous drilling in exam technique.