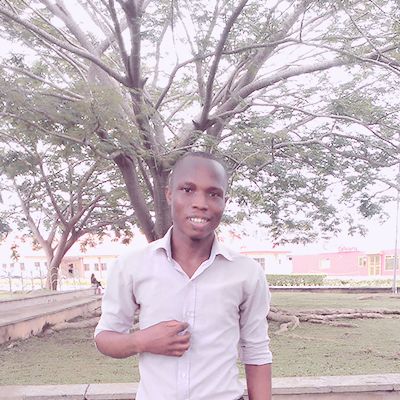 Kalejaiye S.
Home tutor in Ikeja, Lagos
The absolute best at what I do!
In a typical session I will start off by briefly explaining what we will cover. I will then spend about 30 to 40 minutes covering the chosen topic(s) in detail, aiming to explain things in many different ways to aid your understanding by asking questions and testing your understanding as we go along. I then like to spend the last part of the tutorial answering a collection of past exam papers on the chosen topic(s) so you can gain that vital exam technique and experience to best prepare you for your exams. I strongly encourage you to ask any questions you may have throughout the session and I am ready to adapt the structure and plan for the session if we need to.
Levels Taught: Junior Secondary, Upper Secondary
About

STUDENT
FAVORITE
Teaches students: Ages 13- 18
I am a graduate of Mechanical Engineering from Federal University of Agriculture, Abeokuta.
I have vast experience as a teacher and a tutor, due to my versatility, I am able to handle areas subjects as Physics, Mathematics and Further Mathematics with a guarantee of quality output. I have coached numerous students in preparing for various examinations, my students are known for excellence.
My creativity skill coupled with my ability to impart knowledge using the simplest approach is my greatest strength as my students maintain the zeal and excellence even after I have stopped coaching them.
I am looking forward to helping you groom your ward, till he/she becomes the best.
Classroom instructor

Jul 2017 - Apr 2018

Igbonnibi High School

I was responsible for: - Instructing students, manage behaviour, encourage students learning and assess progress. - Creating an environment that allows students to learn and grow. - Using behaviour-management plans to encourage expected behaviours in the classroom. -Using creativity to expand knowledge -Maintaining a positive learning environment in the classroom. Instruct students on courses such physics and mathematics.

Service Engineer

Jul 2015 - Dec 2015

Kingslader Engineering Limited

I was responsible for: -servicing and repair of mechanical equipment. -Investigate equipment failures and diagnose faulty operation.

Maintenance Engineer Intern

Sep 2014 - Dec 2014

Lifecare Ventures Limited

-I respond to breakdowns in the production line. -I was responsible for keeping the production manager informed of progress.
B.ENG Mechanical Engineering

Sep 2011 - Feb 2017

Federal University of Agriculture, Abeokuta