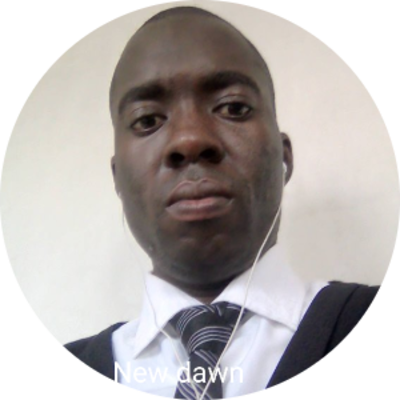 Super proficient GRE Quantitative Reasoning tutor
My approach to tuition is simple – highly engaging lessons encouraging interaction with a focus on real life application and of course getting the highest marks possible.
Levels Taught: Upper Primary, Junior Secondary, Upper Secondary, Professional Exams
About

STUDENT
FAVORITE
Teaches students: Ages 4 - 17, WAEC, NECO, JAMB, IGSCE, SAT MATH, GMAT, GRE QUANTITATIVE
I graduated from Obafemi Awolowo University, Ile-Ife, Osun State where I studied Mechanical Engineering.
I have been actively teaching for the past 6 years as a full time and as a private tutor in the areas of Mathematics, Physics, Further Mathematics and Sciences. I reside in Lagos, with the little time I have been in teaching profession I have been able to tutor countless number of students to pass various school examinations both national and international examinations.
Adopting different techniques in teaching has been my strength. This unique skill has been helping my students to excel anywhere they find themselves. I am very flexible with my teaching technique and this suits students very well and produces stupendous results.
Head of Mathematics department/ Mathematics and Further Mathematics Teacher.

May 2017 - Present

Greenfield Comprehensive Schools

Prepare intensive lesson note for students, which is elaborate enough in order to make the students the topic better. Tutoring students that are preparing for IGCSE, SAT and other local and international examinations. Teaching Mathematics and Further Mathematics, coordinating the academic affairs in the school. Teach in a fun way while also making sure that the students are challenged mentally while learning. Prepare exam questions and according to the curriculum and marking scheme accordingly.
B.Sc Mechanical Engineering

Nov 2006 - Jan 2011

Obafemi Awolowo University