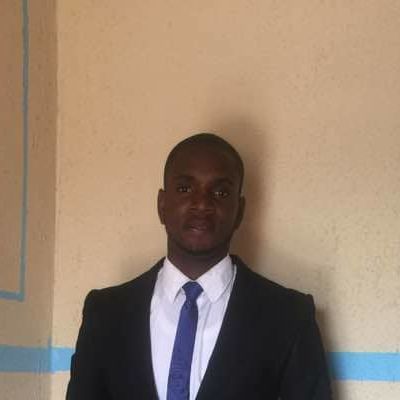 guru in mathematics
I understand that Mathematics is an intimidating and hugely daunting subject to tackle for most students not least because reading a Maths question that you don't understand can be like trying to read a foreign language that you can't speak. However by teaching students to break problems down into smaller chunks we can turn a daunting mountain of a question into a series of manageable mole hills.
Kelvin U. also teaches English Language Tutor
About

STUDENT
FAVORITE
Prepclass Tutor Since: January 2018
I am Kelvin Uzoeto. An enthusiastic and outspoken individual with a zeal to succeed in any objective. I have a core interest in sciences specially Mathematics, Further Mathematics, Physics, Chemistry and English Language. I subsume practical experiments to my classes to aid my student's assimilation. I have the ability of not only edifying my students academically but also morally. I seek not only to prepare my students to pass examinations but prepare them to determine solutions to real world problems and equip them with what is needed to thrive in the complex and dynamic world.
Tutor

Feb 2016 - Jul 2016

Impeccable Tutors Academy

i was a tutor for Mathematics, Physics and Chemistry for senior secondary school students

Class Teacher

May 2014 - Feb 2015

St Agnes Secondary School

i was a Mathematics Teacher for senior secondary school students (SS3)
B.Tech Environmental Health Technology

Sep 2012 - Nov 2017

Federal University of Technology, Owerri