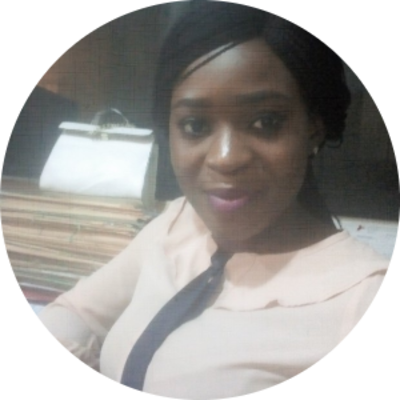 Kudirat O.
Basic Science and Technology Tutor
About
I have 5 years of productive experience working as a private tutor and I have been able to successfully tutor students to pass various school exams, national exams and international exams.
I have helped many struggling students achieve their choice grades, I am firm, friendly and committed to my work. I have an innovative capacity to ensure that impressive results are achieved from my students.
I hope to instill a genuine interest in the subjects! Once that interest is sparked it becomes much easier for students to motivate themselves, a skill which will help them extract as much joy as possible from all their future learning.
I believe it is equally important to instill a sense of organisation into my students. Not just in the practical sense of effective note taking and filing but also in relation to a students ability to organize their own thoughts.
A well organised mind is much more adept at problem solving because it grants students the ability to take a step back and see the bigger picture.
I help my students to do this by talking often and in depth with them about problem solving in general and how we can apply the same techniques across a huge range of subjects and questions.
It has often been said that education is less about learning facts by rote and more about training yourself to think about the world in a different (and hopefully more useful) way.
I also like to engage my students in conversations that take us well beyond the sometimes restrictive syllabus.
Education
B.Sc Geology




Feb 2012 - Mar 2017

Adekunle Ajasin University
Experience
Geologist




Apr 2015 - Jun 2018

Geowollastonite Geophysical Services LTD

• Geophysical survey unit / drilling operation unit. • Investigating the structure of the earth and its natural resources. • Surveying and mapping geologically promising sites. • Collecting and recording samples and data from test sites. • Analyzing geological data using specialist computer applications. • Preparing reports.

Mathematics Teacher




May 2009 - Sep 2010

Evergreen Group of Schools, Abuja.

I taught Mathematics to students in Primary 4, 5 & 6 and for JSS1-3. I created a lesson plan every week that contained the topic to be taught, I ensured assignments and tests were issued to the students to evaluate how much they were able to grasp from the topic and to measure if the topic had to be revisited.

Mathematics Teacher




Sep 2010 - Feb 2012

Rehaboth Group of Schools, Ondo State

I taught Mathematics to JSS1-3 and SS3 students using my lesson plan. I prepared the SS3 class for their WAEC and JAMB examinations. I made use of past question booklets in my teaching process to familiarize them with how questions are usually set in external examinations.

Private Home Tutor




Jul 2018 - Present

Prepclass Home Tutors

At the beginning of each session with a student, I will assess the child to ascertain where he/she has weaknesses and strengths. I then create my lesson plan and tailor it to address the weaknesses of the child and also harness the strength of the child also to suit the learning style the child. I liaise with the parent on how best to help the child perform better. I ensure I give assignments after each session to also ascertain how much of what was taught the student grasped.

Accountant




Jul 2018 - Present

Small and Medium Enterprise Development Agency of Nigeria, Garlic Area 11, Abuja.

I am engaged in accounting activities.