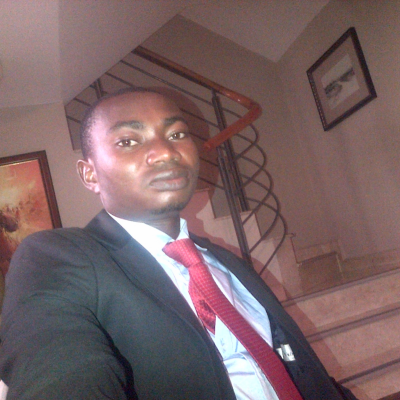 Lukumon A.
Basic Science and Technology Tutor
Passionate Science Tutor
I am very passionate about science and I know from experience how tricky it can be to understand some of the concepts in science. However, no topic is beyond understanding that is why I explain the fundamentals of these topics in the easiest understandable terms. Once the student is comfortable with a concept, the student can easily explain it to their friends or family. At this point the student feels more comfortable answering questions in an examination setting.
About
My name is Lukman, I am a graduate and a Master's degree holder of Mathematics from the University of Ilorin.
I have been teaching Primary School students successfully for over twelve (12) years and i have successfully prepared my students not just for internal examinations, but for external examinations too.
I have a personalised approach to my tutoring by developing a rapport with the student in order to gain an insight into their personal goals. This in turn helps me to identify any weakness as well as build on the student's strength.
Building self confidence and fostering the love for each subject is my overall aim. To do this, i endeavour to establish a close working relationship with each tutee based on trust and confidence that will facilitate their examination success as well as address their wider educational needs.
I have discovered that for tutoring to be successful, it must be an enjoyable experience both for the student and the teacher. That is why I always make learning fun for my students.
Education
B.Sc Mathematics




Dec 2016 - Jun 2010

University of Ilorin
M.Sc Mathematics




Jun 2013 - Jul 2014

University of Ilorin
Experience
Tutor




Sep 2014 - Mar 2016

Mind Smith Limited

Teaching

ICT Teacher




Aug 2016 - Present

Jolas Private School

Teaching Computer science and ICT

Marketing Manager




May 2013 - Aug 2013

Consumer Protection Council

Marketing

Industrial Trainee




Jun 2009 - Sep 2009

Sterling Bank Plc

Marketing

Tutor




Aug 2010 - Mar 2013

Nesgel Consulting Firms

Teaching

Class Teacher




Sep 2004 - Dec 2006

Tade Foundation School

Teaching primary 4/5

Mathematics, English language, Science, Verbal Reasoning and Quantitative Reasoning Tutor




Sep 2014 - Present

Primary School Tutor Prepclass Ng Ltd

In preparation for each class, I first set out my goal for the class and how to go about achieving the goal. Then I assess the student's strength and weakness. I make the class interactive. I give guided examples then I give out a class work to evaluate how well the student has understood what I have taught. I make corrections where necessary, and then I summarize what has been taught. I give the students homework so that what has been taught is still fresh in their memory before the next class.