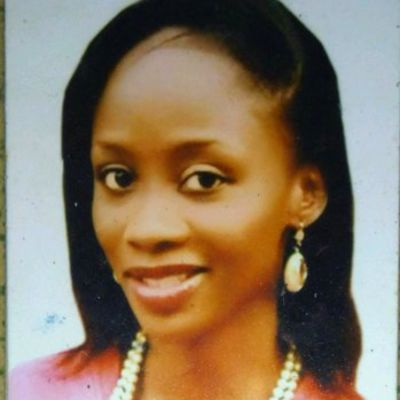 Damola M.
Phonics Tutor
Committed Phonics Tutor
My favorite part of teaching phonics is watching a student suddenly take off with a skill, sometimes after hours or weeks of slow progress. The joy and pride a child feels when they "get it," when their hard work starts to pay off, is exciting and rewarding. The first part of my job as a tutor is to convince students that "Smart is not something you are. Smart is something you get." Also known as a "growth mindset," this belief can drive students to keep trying and keep working when faced with a challenging task. My job is to set tasks that are just hard enough to meet a student where they are now and take them to the next level. I believe that if students get the right kind of instruction, and understand their role in improving their skills, they can learn almost anything!
About
My name is Damola, I am a Second Class Upper Division graduate of Guidance and Counselling from the University of Lagos. I am currently running my Master's degree program in Early Childhood Education in the University of Lagos.
I am a trained Phonics teacher who has been teaching for the past three years.
I have a strong passion for teaching phonics to all school-age children. I believe every student can learn if given the proper intervention, time, and devotion. I love to work with students to help them achieve their potential and strengthen their confidence.
My approach to tutoring starts with the individual needs of the student. Every student is different and they all require a detailed approach to enable them to make the most progress possible. The essential aspect of my tutoring is to build and maintain confidence in every area of learning, as I believe that there is nothing that someone cannot do at school level if they believe they can.
As someone who has always loved to learn, I hope to pass on that passion to all of my students. It's important to me to not just teach them the hard facts, but to push them to think deeper and inspire them to want to succeed. I work to develop strong relationships with them that go beyond just the tutor/tutee dynamic; I like to laugh and enjoy the sessions with my students. I hope that I can show them skills that transcend the work we do together, and that they can apply to other subjects or other avenues of life.
Education
M.Sc Early Childhood Education




Oct 2016 - Present

University of Lagos
B.Sc Educational / Psychology Guidance And Counselling




Oct 2010 - Nov 2014

University of Lagos
Experience
Teacher




Aug 2016 - Aug 2017

Jewels and pearls private school

Taught all lower nursery Taught computer science in the preschool section Other duties

Committed Phonics Tutor




Apr 2016 - Present

Tutor Prepclass ng Ltd

My tutoring approach seeks to identify a student's weakest areas as quickly as possible then work systematically to improve those areas. My first session with a student will involve a short diagnostic test that I can use to get a sense of where they're at. After this, our sessions will be divided into learning key concepts, applying them to rigorous test questions under time pressure, and discussing and practising good exam techniques. The ultimate aim of my tutoring approach is to increase not only a student's ability but also their confidence going into a test; I have found that this plays a huge role in achieving good results. I also work to establish a positive, professional relationship with my student in order to build a supportive, comfortable working environment.