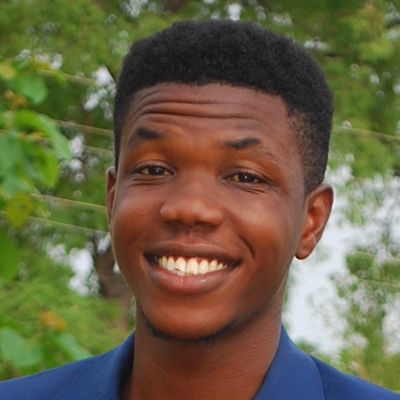 Michael A.
Physics Tutor
About
My name is Michael, I am a graduate of Mathematics from Delta State University. Over the years, I have taught Mathematics, English Language and Sciences to both Junior and Senior Secondary School Students.
My biggest priority as a Mathematics, English Language and Science teacher is to make learning rewarding. Studying is stressful, so the point of teaching is to ease that feeling by building confidence, trust and optimism.
My take is this: it is entirely possible to be relaxed, enjoy sessions and make maximum progress all at the same time.
I like to keep my students stimulated and engaged, so I often switch between more grueling exercises and more relaxed tasks, which stretches them beyond the syllabus.
Every few sessions, I will set a mini test, from which I can see whether the student has absorbed the previous weeks' information. If they are working towards an exam, we will undertake regular revision using past papers and replica questions.
I am results focused, but also believe the process of learning and widening a student's horizons in a given subject, is paramount to their education. This is most crucial for older students in the years immediately preceding their applications to University, I encourage the student to look beyond their syllabus, to deepen their knowledge of the subjects that most interest and inspire them.
Education
B.Sc Mathematics




Nov 2010 - Oct 2014

Delta State University, Abraka
Experience
Professional English, Mathematics and Science Tutor




Jul 2017 - Present

Tutor Prepclass ng Ltd

I usually begin with a preliminary assessment to better understand the student's strengths and weaknesses in a given area. This is not a gruelling task, but something fun and engaging, which allows me to better assess how the student thinks/articulates. I will also check the student has a grasp of the basic minutiae of their syllabus, particularly if working towards an entrance exam. I will then tailor a program to their needs, which I may adjust in future sessions depending on their progress.
5 Reviews

Ayanfe

Feb 2019

Mr. Micheal is an excellent teacher, he makes sure to break down every concept to tiny bits which aids quick and easy understanding and for me, that's a key attribute for every teacher.

Mrs. Umukoro

Courtesy of Mr. Micheal, my daughter now has a level of confidence in attempting her school work and that is commendable.

Mrs. Umukoro

Oge

Oct 2018

He was only with us for a short period but in that period, his impact was felt. Thank you Micheal.

Mr. Daniel

Oct 2018

Micheal is a passionate individual, you can feel his charisma in the way he relates with his students.