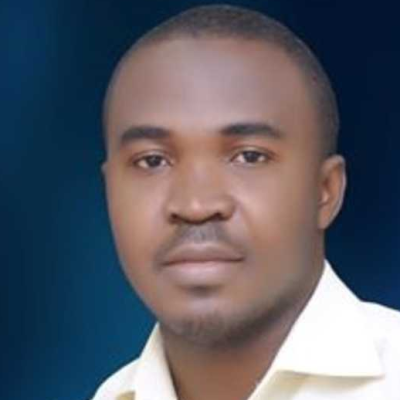 Moses O.
Senior Secondary School Chemistry Tutor
Excellent Tutor
As a teacher, I always aim to teach and help my students facilitate their ability to find solutions, get results and understand topics in a better way. I believe learning is important for students, not only to pass their exams and gain qualifications, but also for personal development and career choices/adaptability.
About
I have 7 years experience of providing personal tutorship to students in Whitesand School, Corona School, Atlantic Hall, Chrisland School, Loyola Jesuit, Imperial Gate, Standard Bearer, Children International School, Louisville College, St. Rodger Manwood School London, Lagoon School etc
During the course of my experience I have been able to teach, tutor, coach, mentor and counsel over 78 students from primary to undergraduate levels with a record of impressive results.
It is vital that pupils gain a comprehensive understanding of how to decipher exams and the way they are marked and it is equally important for the student feel confident, calm and capable when under exam conditions.
As an educator I am hugely enthusiastic about all my subjects and believe it is essential to create a supportive, enjoyable and productive learning environment for students.
I try to be supportive and constructive when teaching, offering my students well prepared and structured sessions that are engaging, fun and productive. I work meticulously to ensure that the required skills are taught in an effective and memorable way, which will, in turn, make the student better at the subject that is being taught. My wealth of academic and professional experience cum lesson delivery, teaching techniques and leadership style are my assets. I have skillfully utilized them to achieve set objectives for the past 7 years.
Education
M.Sc Mathematics




Jan 2016 - Jun 2018

University of Lagos
B.Sc Mathematics




Aug 2008 - Apr 2014

University of Lagos
HND Architecture




Sep 2012 - Mar 2015

Yaba Colledge Of Technology
ND Architecture




Sep 2009 - Aug 2011

Yaba Colledge Of Technology
Urban and Regional Planning




Jul 2018 - Mar 2019

Yaba College of Technology, Yaba
Experience
Private Tutor




Jul 2010 - May 2018

Excellent Mathematics Educators

Home tutorial services as Mathematics Tutor with clients in Maryland Estate; Ikoyi; Lekki Phase I & II; V/Island and VGC; whose children were students of Imperial Gate Lekki, Greensprings Lekki, Standard Lekki, Chrisland Schools, Diamond Private Ikoyi, Dowen College Lekki, Atlantic Hall, Lagoon School Lekki, Adrao International V/Island, Children International School, School Lekki, Loyola Jesuit Abuja, College -Ode etc Online tutorials in Mathematics a Year 10 and Year 11 students of Sir Roger Manwood's School, London

Tutor




Sep 2009 - Mar 2015

Yaba College of Technology

Tutored students of the Department of Architecture in Mathematics from ND I to HND II

Subject Teacher




Feb 2012 - Jul 2013

Jibowu Junior High School

Taught Mathematics at JSS1 to JSS3 classes Conduct an assessment with my students before I begin to plan the style of tutoring that best fits them whilst preparing for the examination 2Creating interesting lesson notes and drawing out interactive plans to carry out these lessons. 3 Created and maintained a serene and fun learning environment while also keeping the students occupied with learning enabling activities. 4. Gave out Classwork and Homework to assess the assimilation of the students while also correcting them if they err. 5.Prepare and give out junior waec exam and test questions based on the curriculum and what has being taught.

Lecturer III - Mathematics




Jan 2018 - Oct 2018

Topmost College of Education

- lectured 100 - 300 level mathematics at the college - taught SS1 - SS3 mathematics at the affiliate secondary school - lectured Ekiti State University 100 mathematics - worked as admin officer for result computation

Mathematics Teacher




Jan 2019 - Present

Christ The King International School,

- teach mathematics at junior and senior secondary levels - make WAEC and NECO mathematics - carryout other related activities