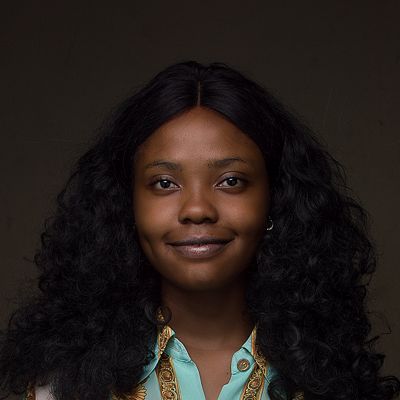 Nathalie I.
Physics Tutor
About
My name is Nathalie, I have a Bachelor of Science degree in Education and Physics from the University of Ilorin.
I am highly enthusiastic and passionate about education and teaching. I make sure to take an approach that is both structured and flexible so I do not scare my student away and at the same time achieve what is expected at the end of sessions.
I have a passion for building confidence in my students, and I believe that this sense of confidence is highly integral in the development of every child's independent learning skills.
When I meet a student, I make sure to properly assess the level that the student is so I can then work on tailoring my tuition style and process to meet their specific needs.
Over the years as a teacher, I have come to realize that the art of private tutoring compared to the classroom mode of tuition is a wonderful and more effective way to teach especially for students who are slow learners and as such cannot catch up in the classroom environment.
One-on-one lessons offers me as a teacher the ability to gear every moment to suit each child's unique outlook, thus enabling us to achieve quicker results.
I believe the key is to first get an understanding of a student's motivation, learning technique and interests, then plan and tailor classes carefully and accordingly.
I have also learnt that situations and attitudes often change and as such, it is highly essential for me as a tutor to be alert, empathetic and flexible to ensure the best results.
Also, hard work and dedication are also crucial to achieving your goal, and throughout my classes I look for ways to get my students enthused and keen to put in the time, which will help them with their independent study and it is only when I think they are working to the best of their ability that I am satisfied.
Education
B.Sc Education & Physics




Oct 2013 - Oct 2017

University of Ilorin
Experience
Subject Teacher (Physics)




Nov 2017 - Oct 2018

Army Barracks Grammar School

As a subject teacher, I taught Physics to students in senior secondary section. I was responsible for arranging and conducting practicals in the laboratory. I designed and implemented lesson notes I developed appropriate teaching aids. I conducted extra curricular activities.

Subject Teacher (Physics Thesis)




Feb 2017 - Apr 2017

Government Day Secondary School

I worked as the school's Physics teacher. Responsible for arranging and conducting practicals in the laboratory. Design and implement lesson notes Develop appropriate teaching aids. Conduct extra curricular activities

Subject Teacher (Physics)




Feb 2017 - Apr 2017

Union Baptist Secondary School

I was the school's Physics teacher. I prepared the students for their WAEC, JAMB and NECO examinations. Responsible for arranging and conducting practicals in the laboratory. Design and implement lesson notes Develop appropriate teaching aids. Conduct extra curricular activities

Physics Teacher




Feb 2017 - Apr 2017

Government Day Secondary School

I was the school's Physics teacher. Responsible for arranging and conducting practicals in the laboratory. Design and implement lesson notes Develop appropriate teaching aids. Conduct extra curricular activities

Physics Teacher




Sep 2016 - Oct 2016

Government Day Secondary School

I taught Physics. Responsible for arranging and conducting practicals in the laboratory. Design and implement lesson notes Develop appropriate teaching aids. Conduct extra curricular activities