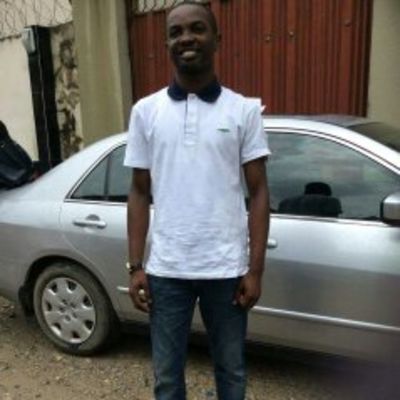 Ogah C.
About
My name is Ogah, I am a second class upper division graduate of Environmental Sciences from the Federal University of Agriculture Abeokuta.
I have a six year post NYSC teaching experience teaching Mathematics, Physics and Chemistry preparing students successfully for JSCE, SSCE JAMB, CAMBRIDGE CHECKPOINT and IGCSE.
My personal approach differs from student to student since each student is an individual and the dynamics of a teacher-student relationship, depend upon the teacher finding the best way for the student to understand.
My personal approach is based on the philosophy of the sociologist Edgar Morin who is against the idea of rigid separation of academic subjects. Knowledge, he claims ''should not be compartmentalised in our minds'' but rather we should enrich our knowledge by learning of the relationships between the things we know.
For example, when explaining basic geometry to a first year A-level student who is also taking Art, i make it relatable by explaining how artists in 14th century Italy first began to use geometric principals to introduce perspective to their paintings. This is of course a somewhat idealised view and I am well aware of the necessity of learning exam technique simultaneously.
I always encourage my students to achieve the satisfaction of finding answers themselves rather than giving it to them. I aim to have a long lasting effect on the students I work with, instilling in them a passion for learning, a mature and organised approach to studying, and the academic and personal skills that they need to achieve their goals.
Education
B.Sc Environmental Sciences




Jun 2005 - Nov 2010

Federal University of Agriculture, Abeokuta
Experience
Cambridge Checkpoint Coordinator/ Math-Physics Teacher




Aug 2017 - Present

Masters Ville College , Ajao Estate , Lagos.

I teach Mathematics and Physics using the Nigerian Curriculum and British Curriculum collectively.

Mathematics /Further mathematics/ Physics teacher




Aug 2015 - Jul 2017

Hebron High School, Ogba, Lagos.

I thought Mathematics, Further mathematics and physics for SSCE, JSCE and Jamb examintaions.

Mathematics / Quantitative Reasoning Teacher




Feb 2014 - Jul 2015

Gifted Hands School Port Harcourt

I thought mathematics and quantitative reasoning for higher primary classes and common entrance examinations.

Knowledgeable Mathematics, Physics and Chemistry Tutor




Jul 2016 - Present

Tutor Prepclass ng Ltd

My teaching approach is based on two principles: engagement and method. Engagement: Students learn more quickly and energetically if they are interested in the topic or skill that we are trying to master. Therefore I assess each student not only on their academic abilities but also their motivations and personality and adapt my lessons accordingly. This drives my students to learn during our time together and long after our lessons have finished. Method: All subjects and skills can be mastered with a methodical approach and consistent work. For this reason I plan individual lessons and programmes of study with clear short and long-term objectives. With these my students and I can track and celebrate our progress as we go as well as identifying any areas that need extra work. This approach produces clear academic results and demystifies challenging subjects and skills.